TAYLOR TIME: 2020 Basketball State Semi-Final Predictions
With a long last few days in the sports world, many things have come into question about the future. Much of the NCAA has shut down for the unseeable future, and the NBA, MLB, and NHL have all suspended play until further notice. Many professional players in the United States and other countries have been infected by COVID-19. Schools have either been put online or closed and the current state tournament has been played with a limited number of fans due to precautions. Even with limited attendance, Thursday's set of four Class A games were a great way to keep fans positive. Now with just four teams left, two more wins can put a team in the history books. Here are your predictions for the Class A boys state tournament semifinals.
Matchup: #1 Bellevue West Thunderbirds (22-3) vs #4 Omaha Westside Warriors (19-6) 
Time: 7:00 PM
Location: Pinnacle Bank Arena
Prediction: Omaha Westside 65-61
The Warriors are coming off of a huge win against Creighton Prep 74-70 and are looking for redemption against a Bellevue West team that has beaten them twice earlier this season. Although the Warriors were limited from beyond the arch on Thursday night they worked the ball around very consistently and rarely put up bad shots. With three players in double figures, the Warriors showed that they can still produce with a limited fan base behind them. In two previous matchups against Bellevue West, the Warriors would be tied or hold the lead in seven out of the nine quarters played. It's hard to beat a team three times straight.
On the other side, Bellevue West has been one of the best teams in Class A this season and has shown to be a dangerous second-half team. In both matchups against Westside, this season the Thunderbirds have controlled the pace of play in the back half of games. If Bellevue West wants to get to the state championship they will need to control the pace of play. 
In the end, behind a big night from seniors Jadin Booth and PJ Ngambi, the Warriors will punch their ticket to the state championship for the first time since 2014. 
Matchup: #2 Millard North Mustangs (23-3) vs  #6 Omaha South Packers (20-5) 
Time: 8:45 PM
Location: Pinnacle Bank Arena
Prediction: Millard North 62-59
An amazing matchup will end this night off. The Mustangs, who were thought to be the front runners by many for the state tournament, survived a scare Thursday night against Papillion-La Vista South 62-60. After beating the Titans three times before in the regular season the Mustangs looked comparatively sloppy on Thursday night. Possibly trying to get the limited crowd more into the game, Millard North tried for multiple alley-oop opportunities that would not be successful. However, behind a 20 point night from Hunter Sallis and a St. Thomas game-winning jumper with 6.5 seconds left to go, the Mustangs would live to fight another night. 
Going up against the Mustangs, the reigning state champion Omaha South Packers are coming off of an upset against the second-seeded Omaha Central Eagles. After three changes of possessions within the span of the last 26 seconds of the ball game, Tyrece Griggs would get fouled and sent to the line down by one. Griggs would drain both and the Eagles would have 5.5 seconds left to possibly hit a game-winner. Omaha Central's Max Polk then shot a last-second three which would circle in and out and send the Packers to Friday. Following a night like that, it could go either way with who will head into Saturday. In the end, I see Millard North's raw talent being just too much for the Packers. With a high paced ball game, the Mustangs will get one win closer to winning their first-ever state title.
Watch both games live for free on the NFHS Network and follow along on Westside Wired to see how the two games shape out.
About the Contributors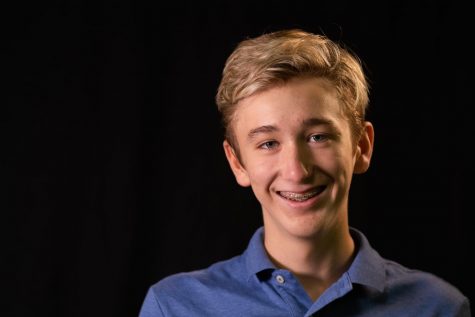 Jaden Taylor, Sports Journalism Staff Writer
Hi, my name is Jaden Taylor! I am a staff writer for Sports Journalism this year. I am currently a sophomore and this is my second year on Sports Journalism....