UNMC Officials and Students Weigh in on Coronavirus in Omaha
Westside's Director of Communications and Engagement Brandi Paul sent out an email to parents and staff regarding the district plan regarding coronavirus on Wednesday, Feb. 26. In the email, Paul gave details on symptoms of the virus to be aware of, and explained that Westside is currently collaborating with the Douglas County Health Department in order to ensure healthy schools with the current state of the virus. According to Medical Director of UNMC's biocontainment unit and Westside parent Angela Hewlett, the virus is spreading very rapidly. 
"Coronavirus seems to be spreading [much] faster than a lot of other illnesses and it can be very contagious from person to person," Hewlett said. "That means if you're even by someone who's affected then there's a fair chance that you'll get infected as well." 
Hewlett said that what she thinks is most concerning about coronavirus is that there is not a vaccine developed for it yet. 
"One thing that's concerning about the virus is that unlike influenza, we don't have a vaccine for coronavirus yet," Hewlett said. "In order to create a new vaccine, you have to do a lot of research to make it that it will produce immunity, so that's the [immediate] goal. It does take a lot of time to test to make sure the vaccine is safe and that it will work. What you don't want to do is give a vaccine to someone [that] causes a lot of symptoms." 
Hewlett said that finding a cure for the virus could take up to a year. Hewlett also said that in 2014 when the Ebola virus was rapidly spreading and UNMC had several patients with it, it took them several weeks to cure those patients.
"When we had three patients in our biocontainment unit with Ebola, we cured two out of the three patients in about three weeks," Hewlett said. "The third one came to us in a very sick [condition], so he died about three days after he arrived." 
According to Hewlett, those diagnosed with coronavirus are known to have very similar symptoms to the flu, so it can be hard to distinguish the two illnesses from each other. 
"Most cases of coronavirus are very mild, so about 80% of cases relate to the cold," Hewlett said. "You don't get very sick, a runny nose and coughing [are the main symptoms] so that's the good news. "For people in high school through elementary school, it doesn't tend to spread to kids at all. Their immune system seems to be beating the virus [much more] than older people." 
Hewlett said that the coronavirus can be easily transmitted, which is why staying home from school and work when one is sick is important.
"What I've been telling people to do is if [they're] sick [is to] stay home from work or school," Hewitt said. "You want to avoid going out in public where you can spread the virus to other people. Also, washing your hands frequently [is important]. People don't tend to wash them for all 20 [seconds, which] won't get rid of the germs. I recommend singing the birthday song while washing your hands." 
UNMC Health Alliance student, senior Bryson Wood, said that UNMC's biocontainment unit is very well updated on the virus and that they've been reassured that all of it is under control. 
"I'm a student at UNMC through the UNMC Health Alliance Program, so I take classes there," Wood said. "[So far] it's [been] treated very well, I think that as a community we're very well updated on what's going on in the situation. We've always been reassured that all of this is completely contained and that we have no risk upon us as members of the facility." 
Wood said that since the virus spreads so quickly, he thinks that China's infrastructure was not prepared to handle all the infected cases at once. 
"I think it's a very interesting virus because the reason it's impacting many people is because of how fast it spreads," Wood said. "[For example], take how devastating it's becoming in China. It's not necessarily that the virus is so deadly that it's killing everyone but it's just so infectious that everyone kind of got hit at the same time. China's infrastructure wasn't really prepared to combat that many infected people at one time."  
UNMC Health Alliance student, senior Kelly Kroeger, said that she's more scared of the hysteria that the virus has caused more than the virus itself. 
"I am scared of the schools closing down in different countries," Kroeger said. "Our society is just kind of 'closing down.' In a way it's a good thing because it helps to stop the spreading of the virus, but at the same time it causes high levels of anxiety and [stress] to skyrocket." 
Kroeger said that the CDC has a very trust-worthy website that anyone can visit and view new statistics regarding the issue. 
"They are treating everything wonderful at the hospital," Kroeger said. "I'd recommend people to check [the] CDC [website] on the daily because those numbers are changing everyday."
About the Contributor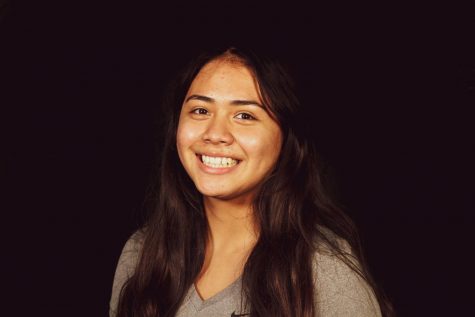 Anavela Santos, Wired Staff Writer
Hi, my name is Anavela Santos! I am a staff writer for Westside Wired this year. I am currently a junior and a fun fact about me is that I'm bilingual...