Westside Administration Braces For Coronavirus Impact, Potential Cases In District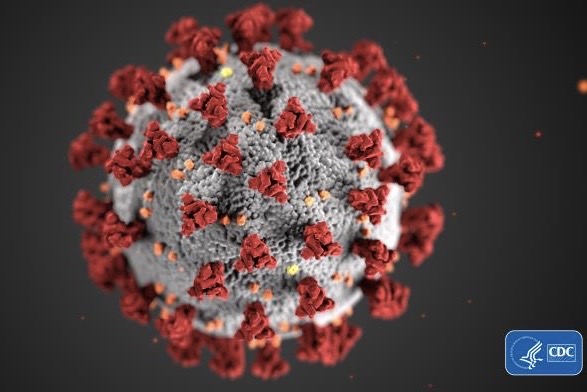 The first confirmed case of Coronavirus, or COVID-19, in Nebraska was announced by Governor Pete Ricketts, on Friday, March 6. As the virus spreads, there are increasing fears that school events, such as athletic tournaments, theater productions and even classes may be impacted. 
The Westside community was sent an email by Superintendent Mike Lucas, indicating that several Westside families were at a special olympics basketball game that a confirmed COVID-19 patient had attended. Although no individuals linked to Westside have developed symptoms or tested positive for COVID-19, all spectators who attended this event have been asked to monitor themselves for symptoms. Those that were players, coaches and team staff have been asked to self-quarantine for two weeks. 
"We have since learned several Westside families were at the event in Fremont on February 29," Lucas stated in the email. "Those that were participants are being asked to self-quarantine.  According to health department recommendations we are aware of, those that were simply in attendance as spectators are being told to self-monitor for signs and symptoms of COVID-19 until March 14th.  Signs and symptoms would be cough, fever, shortness of breath, etc. If any spectators at the February 29th event in Fremont referenced above would start to have any of these symptoms they can either reach out to the health department or to their health care provider.  Again, only basketball players, coaches and team staff are being asked to self-quarantine at home and self-monitor until March 14th."
At the monthly First Fridays Feedback meeting, Lucas said that the district is preparing for how to respond to the virus.
"We've had numerous face-to-face meetings [and] conference calls talking about Coronavirus," Lucas said."We sent out some information to staff and families [on March 6]."
According to Lucas, he has heard concerns surrounding patients coming to school, however, he said that some people may spread it without knowing they have the disease yet.
"It's my understanding that if school districts know that a student has Coronavirus, [they] do have the ability to keep those students out of their schools. The tricky question is, 'will you know?'" Lucas said. "Students come to school every day across the country with 100.2 fevers or with a cough. [However], if we know that a student has a diagnosis of Coronavirus, we will be able to say, 'sorry, you need to go home.'" 
Another problem that has surfaced with the virus is the scheduling of large gatherings such as athletic events. According to Lucas, the virus is not serious enough yet to merit the shutdown of school events, but the option is one to consider if the situation worsens.
"If Coronavirus breaks out, [we'll] close down athletic events," Lucas said. "To be honest with you, one of the things that makes me worried about the potential of this [is] if you close down school, it doesn't mean people aren't going to congregate. If [we] close down schools, are we going to have a thousand students go to westroads mall, and is that just as contagious as a school? There's just so many unknowns on this."
Westside Athletic Director Tom Kerkman said the virus presents challenges which are harder to judge with spring sports such as baseball. According to Kerkman, the virus will be less dangerous in an outside environment, which would make it safer to play these games than winter sports like basketball.
"I would think that now we're into spring, we're going to be outside in almost all our games and contests, so I'm not sure how that's going to play out," Kerkman said. "With the outside, we're not playing in crowded gyms anymore, so I think for spring sports, it might be a little different than the start of the winter season."
According to Westside Scheduler Rebecca Sosalla, there is an additional challenge of reaching students with academic materials during a potential quarantine or shutdown of school. Sosalla said she believes it will be possible and manageable to do just that. 
"I do not know the details of the [district-wide] plan, but I know there is a plan in place so that education can continue if [students] are quarantined for a week or longer," Sosalla said. "I would think, because we provide devices to our students, and we have opportunities for online learning and communication, that it would look something [like] being able to deliver materials to the students via the computers."
Another aspect of the virus  within schools is the use of face masks and other protection and decontamination methods. The Center for Disease Control has advised people who are well and in low-risk areas not to use masks. According to Westside Communications Director Brandi Paul, there is no need for masks at Westside, and a focus should be put more on decontamination instead. 
"Masks should not be worn by people who are well," Paul said. "[The CDC] thinks it might even be a detriment to keeping you healthy, and the reason is that when you're wearing something on your face you subconsciously touch your face more. Plus, face masks are going to run out of supply like everything else. We need to save those for our folks who are sick. Hand washing [and] hand sanitizer [are crucial]. [As for] hand sanitizer, our custodial staff are re-investing to make sure we always have it."
In addition to cancelling events, the virus is also threatening graduation celebrations, and, in a worst-case scenario, Seniors' graduation entirely. Lucas said that plans are being made but that that may become a major issue down the line.
"The senior class is the biggest challenge of all of this," Lucas said. "Going into the last quarter of school, we have all of our different recognitions and those types of things. To be really honest with you, we don't know, as [of now] what it [will] look like for graduation, or for incomplete credits, or for courses that need to be finished for AP [and] dual credit. That's one of the things we're working on."
Your donation will support the student journalists of Omaha Westside High School. Your contribution will allow us to purchase equipment and cover our annual website hosting costs.