Westside Staff Reflects On Changes In District Technology Throughout The Years
New faces, 1,901 to be exact, aren't the only thing that have changed at Westside over the past 10 years. Staff said they have worked hard to modernize technology and develop a learning environment that can be appreciated by all students and staff.
Westside's Math Department Head Angela Mosier has been an instructor with Westside Community schools for  21 years and said she has seen Westside's technology into what it is today. 
The use of technology for educational purposes has become a major part of the life of any high school student over the course of the past 10 years. This new tech has made a large contribution to the learning dynamic of the Westside district. 
"The use of technology has changed how teachers implement technology, not only in their lessons, but how they have students use it in  their projects and daily assignments," Mosier said.
Lisa Admire has been an information technology teacher for the past 21 years, and has gotten experience this modernization from a teachers perspective. When she first began teaching, Admire was able to give students a glimpse of technology through computer labs. In the beginning of the twenty first century, computer labs were a way for students to hands-on experience with these forgein devices and begin to learn how to navigate themselves around the digital world. 
"It would have been a required class just like info tech, we worked at the lab because the computers were more powerful at that point," Admire said.
Westside first began their partnership with Apple in 2000, although Westside staff first got Apple computers in 2003, and students later received technology in 2004. The first pieces of technology that students got ahold of were iBook G4 computers. At approximately $1,203 each, these three-inch thick computers allowed students to experience one of the first Wifi connectivity products. Westside's technology inventory has continued to grow over the span of the past decade with Apple TVs and Smart Boards, which allow teachers to incorporate technology as a part of their daily lessons. Westside first purchased Apple TVs in 2013. Westside then updated to generation four Apple TVs, which are the current Apple TVs installed in almost every classroom. Since the purchase of these resources, Westside has updated to more modern technology for their students. Currently, students use the MacBook Air for their daily tech needs. Michael Sanchez has worked as the head of the technology department at Westside for six years and said he has gotten a firsthand look at the behind the scenes when it comes to new technology and technology upgrades. 
"Over the years, more and more people are going away from the traditional desktop to more of a mobile feel, like laptops, iPads or Microsoft Surfaces," Sanchez said. "We are going to go away from iPads completely into wearable technology stuff like the HoloLens, where it's augmented reality versus just typing on a computer."
Sanchez said he hopes that Westside is able to move in the direction of augmented reality. Augmented reality is an interactive experience where students can use wearable glasses, such as the Hololens. These advanced glasses allow users to see the real-world environment around them but with added computer-generated objects placed through the glasses.
 Mosier also said she believes this won't be the end of the evolution of technology. She said she believes it will  continue to play a very important role in the lives of Westside High School students and teachers. 
 "It will be interesting to see what happens with technology," Mosier said. "You see a lot more with lessons being offered online. It will be interesting  how far will that take place, and what technology we have now will be outdated in the next decade, so it's kind of more or less what's going to be the next big thing." 
About the Contributor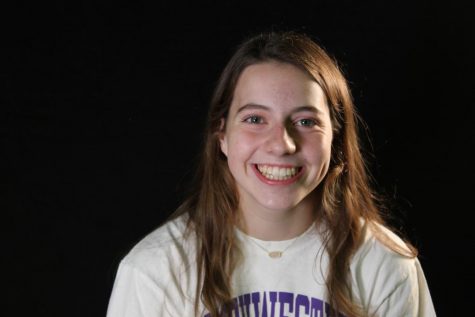 Auguste Kuehne, Lance Staff Writer
Hi, my name is Auguste Kuehne! I am a Staff Writer for Lance this year. I am currently a freshman and this is my first year on Lance. If you have any questions...