Westside Girls Sweep Weekend Against Tough Competition
The Westside girls basketball team competed in two games last weekend with the first being at Millard North on Friday, January 24 and the second at the Nebraska Prep Classic at DJ Sokol arena against the then-fourth-ranked Papillion La-Vista Monarchs on Saturday.
The first game was a top ten matchup between sixth-ranked Westside and eighth-ranked Millard North. After the first half, it was a tie game, but a strong second half from the Warriors led them to a double digit victory by a score of 41-29. Sophomore Adriana Diprima led the way for the Warriors with 16 points, while Senior Jasmine McGinnis-Taylor had eight points and nine rebounds. Head Coach Steve Clark said it was a solid weekend.
"I thought it was a great weekend. It was huge for us in the wild card standings and huge for our confidence after the weekend before at the Lincoln East game. I thought we finished both games a lot better than we did against [Lincoln] East," Clark said. "I thought we just had a better attitude and better decision making to finish off those games."
The next day, the Warriors competed in the Nebraska Prep Classic against fourth-ranked Papillion La-Vista. This same matchup came earlier in the year in the Metro Holiday Tournament, where Westside handed the Monarchs their first loss of the season. This time Westside found themselves down two going into halftime, yet a strong second half led to the Warriors holding an 11 point lead by the time the buzzer sounded.
Westside 51 Papillion La-Vista 40. 
Senior Ella Wedergren was named the MVP of game four by the Nebraska Prep Classic, and she finished with 18 points. Wedergren said that the weekend was tough but helped the team.
"I think we played hard and good defense. Both games were battles and we stuck through it and gave more effort than the other team and ended up on top," Wedergren said.
Both Wedergren and Clark said they are working on handing press and moving the ball around with pressure. Clark also said they are game planning for the size advantage that Millard West–who they play on Friday–holds.
"We feel good. Everybody's healthy," Clark said. "We're getting rested, we have in what we need and this is one of the few weeks we haven't had a mid-week game so it's nice to have all week to get ready." 
The Warriors currently hold a three game win streak and are ranked fourth in the state. They will travel to Millard West on Friday, January 31stto play the Wildcats, who are ranked tenth in class A.
About the Contributors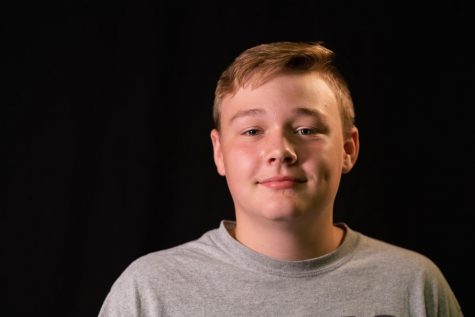 Connor Stephens, Sports Journalism Staff Writer
Hi, my name is Connor Stephens. I am a staff writer for Sports Journalism this year. I am a sophomore and this is my second year of Sports Journalism....