Westside Girls Prepare for Top Six Matchup with Spartans
On Saturday. January 18th, the Westside Girls basketball team will travel to play the third-ranked Lincoln East Spartans. Head Coach Steve Clark said that, with the Warriors loaded schedule, they don't have a lot of time to prepare for each game the way they might like to.
"A three game week is tough, practice wise you don't want to go too hard but you still want to make sure you get everything covered," Clark said.
Lincoln East started their season off winning seven straight before losing their first game to now-second-ranked and undefeated Lincoln Pius X. The Spartans are now on another streak of four. Sixth-ranked Westside coming into the game is on a three game streak of their own.
"[Lincoln east], they're not very tall, but they really pressure a lot. So, we're trying to handle the ball this week and work against double teams and traps mostly," Clark said.
Lincoln east has the edge over Westside in points per game with an average score of 61.4 to Westside's 53.3. But the Warriors are rebounding the ball a little better with 30.7 rebounds per game to the Spatans average of 25.5 a game, per MaxPreps. Senior Abby Hellman said that they have been preparing for the Spartans.
"We have been focusing on our defense, our press break and our sets," Hellman said.
The Warriors are lead by senior Ella Wedergren who averages 12.7 points per game and senior Jasmine McGinnis-Taylor who averages a double-double, putting up 14.8 points and 10.5 rebounds. However, Hellman said it's about the team as a whole.
"We just have to play together, play how we usually do, don't turn the ball over and stay composed," Hellman said.
Westside's goal all season has been to go all the way to Pinnacle Bank Arena and win the state title. The Warriors preparation to get there has been simple and just keep doing what they do.
"Just keep getting better. This time of year, we make sure everybody is healthy and taken care of, not getting sick or getting too tired," Clark said. "We cut down practices a little bit, and just keep working on what were doing."
After the Warriors' game with Lincoln East, they will play Friday's rescheduled game against Bellevue West on Tuesday, January 21st. they will then travel to play the eighth-ranked Millard North Mustangs on Friday, January 24th.
About the Contributors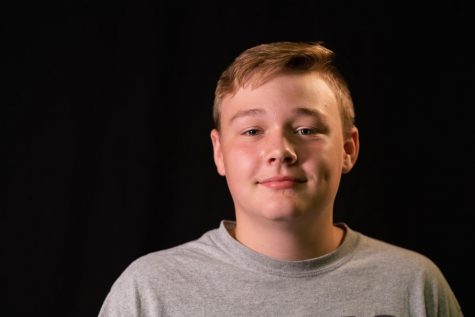 Connor Stephens, Sports Journalism Staff Writer
Hi, my name is Connor Stephens. I am a staff writer for Sports Journalism this year. I am a sophomore and this is my second year of Sports Journalism....