Warriors Split Senior Night Duals
When senior wrestler Jacob Vincentini stepped onto the mat at home for the final time on Tuesday, he had one goal in his mind: redemption.
After being pinned less than one minute into last Friday's Millard West Invite by Papillion-La Vista's Pavle Petrovich, Vincentini was ready for a second match.
"I stepped off the mat on Friday, and I started looking forward to this night," Vincentini said. "I wanted that rematch."
In four less seconds than Friday's loss, Vincentini pinned Petrovich.
"I studied a ton of film," Vincentini said. "I watched the match 100 times. It just feels great."
The win finished his career at home, and it capped off a 2-0 night for the senior on the mat after a win over Council Bluffs Thomas Jefferson as well.
"The Westside community. Thank you guys so much," Vincentini said. "You've made these past four years incredible."
But the senior wasn't the only successful wrestler on Tuesday night. Despite the overall loss in the dual, sixth-ranked Westside freshman Logan Edwards defeated eighth-ranked Dominic Martinez to close out the night.
"Score first. Score often," Edwards said. "I knew I could beat him. [That] didn't really go my way, but I pulled out with a dub."
After the Warriors defeated Council Bluffs Thomas Jefferson by a score of 62-12, head coach Michael Jernigan said that he was impressed with his team, but that they had to remain locked in.
"Holy cow," Jernigan said. "We looked great against TJ. Getting the first dual win of the night is huge. We know we're going in against Papillion with our hands full, and the guys wrestled tremendously."
Nearly every weight class on the roster was a win for Westside, and they carried momentum into the dual with Papillion-La Vista, but ended up falling by a 41-27 score. Jernigan said the loss will be a learning experience.
"Taking a dual loss is tough," Jernigan said. "But, you know what, we got one percent better. That's all we can ask for the kids."
Following the senior night split, Westside will look to redeem themselves at the Metro Conference Dual Tournament on Friday, January 17, 2020, at Ralston Arena.
About the Contributors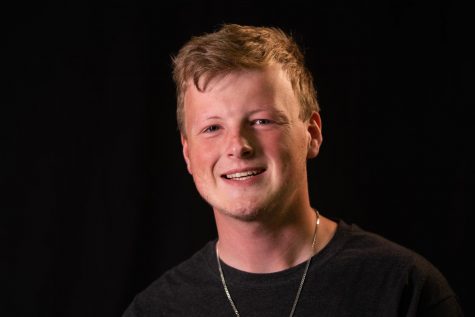 Jonathan Snover, Sports Journalism Co-Editor-In-Chief
Hi my name is Jonathan Snover! I am the Co-Editor-In-Chief for Sports Journalism this year. I am currently a senior and this is my fourth year in journalism....