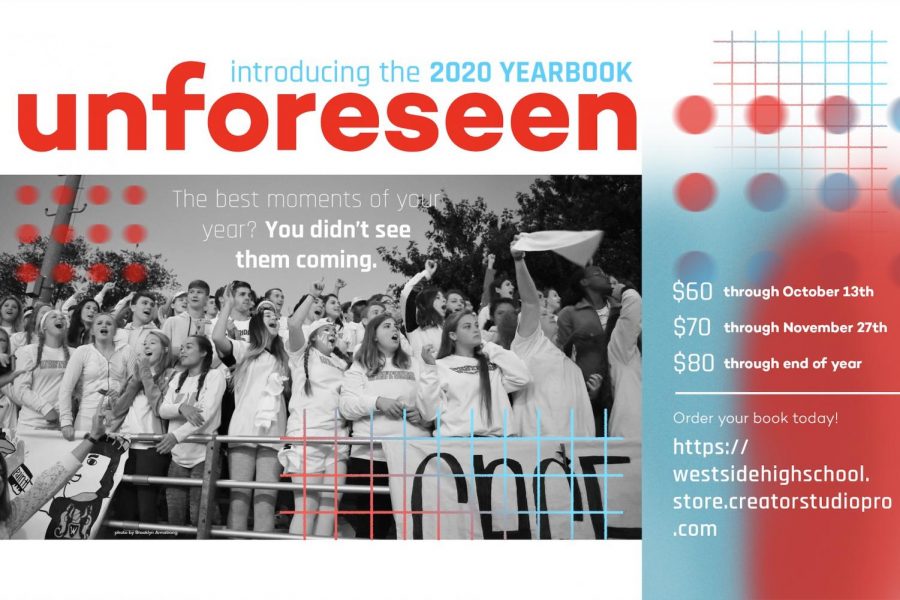 Photo courtesy of Yearbook Co-Editor-In-Chief, Ramya Iyer
The 2019-2020 edition of the yearbook is currently on sale for $60. This early bird price will only be available until October 13, 2019. Co-Editor-In-Chief of the Yearbook, junior Ramya Iyer, said that this year's theme is mostly about the year 2020 and the idea of 20-20 vision. 
"2020 vision means being able to see what's right in front of you and what's coming up [in the future]," Iyer said. "As high schoolers, we don't know what's in our futures and everything is new and unforeseen."
Iyer said that she thinks the best parts of high school are never seen coming, and it is the publication's goal to put all of those moments together in the yearbook.
"I think that being able to see all of your peers and all of the moments that made your year, right after the year is over, [is] really important," Iyer said. "The yearbook has all the photos and stories to help bring back those memories."
English and Journalism Instructor, Timothy Kaldahl, said that right now is the best time to buy the yearbook because it is the least expensive it will ever be this school year. Receiving orders ahead of time also greatly helps the yearbook production; knowing how many books are already sold aids in planning for what they have yet to do. Kaldahl believes the yearbook for this school year will be one of a kind.
"It's going to be a beautiful book [this year]," Kaldahl said. "That I am absolutely sure of." 
To buy a yearbook, purchase senior ads, or participate in a donation program, head to this website.