Freshman Tennis Player Ready to Continue to Lead Warriors
There are few Freshman athletes good enough to make the varsity team, let alone win a Metro Conference championship. Freshman Josh Rosenblatt did just that.
Rosenblatt was able to make the biggest impact on the team by coming out with multiple top 5 finishes including a first place finish at the Metro Conference Tournament and a fifth place finish in the state tournament. He said didn't exactly love Tennis from the day he stepped on the court, but that he had to get better at it and keep practicing until he really started to love the sport.
"I started playing tennis about 5 or 6 years ago," Rosenblatt said. "You get to, like, move around a lot and it's, like, by yourself and you get all the action yourself."
Rosenblatt got the exposure to tennis from his dad who was also an avid player in high school. He thinks he will make varsity every year and hopes to be the #1 from now on.
"I like that we get good uniforms and have rivalries against other schools like prep so it's always fun to go against them," said Rosenblatt. "I'm not really surprised I made varsity first year but I am glad I did because I have been putting in a lot of work and this has been my goal from the start."
Josh Rosenblatt is  a Freshman, and he expects to get much better over the years. He said that he hopes to lead the Westside varsity team to state and win.
About the Contributor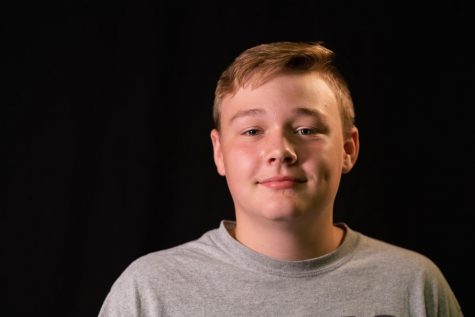 Connor Stephens, Sports Journalism Staff Writer
Hi, my name is Connor Stephens. I am a staff writer for Sports Journalism this year. I am a sophomore and this is my second year of Sports Journalism....