Top Ten Albums of 2020
2020 has yielded some fantastic records. With all that has happened it is difficult to narrow it down to a list of just ten albums. Nonetheless, I feel the following projects best represent the year in music. 
10. "I Can't Go Outside" – Channel Tres
"I Can't Go Outside" was released in early December by Detroit native and techno-RnB artist Channel Tres. Channel reflects over his time in quarantine and the things he misses about life before COVID-19. This album is arguably one of the most sonically impressive projects on this list. Channel's silky house beats and melodies are mixed and mastered beautifully. With all the extra time spent in the studio due to quarantine, it's no wonder why this album sounds so good. With two solid features from rapper, Tyler, The Creator and RnB singer, Tinashe this album hits all the marks of a quality record in a mere 21 minute runtime. "I Can't Go Outside" captures the true essence of reality in 2020. While placing this album on the list after being released so late in the year could be considered a hot take, I think it is well deserving of its spot.
9. "Eternal Atake" – Lil Uzi Vert
Arguably one of the most anticipated albums of 2020, Lil Uzi's "Eternal Atake" was an instant smash hit. Uzi's flashy bars and electric beats have solidified him as a fan favorite in the rap community. "Eternal Atake" follows the story of Lil Uzi being abducted by aliens and it sounds the part. Uzi's melodic synth heavy beats fly around each track and fit right into the vibe of the album. Uzi's flow is amazing on this project; he sits right on the top of the beat and spits about the usual topics: foreign cars, lots of cash, and models. While there isn't much lyrical substance, what sells a Lil Uzi project is the hype. This album is built to be performed in arenas with 20,000 teenagers rocking out. It's fast paced, loud, energetic, and just an all-around fun listen. 
8. "Man On The Moon" – Kid Cudi
After a decade since "Man On The Moon II," Kid Cudi completes the legendary trilogy with "Man on the Moon III." This album takes a more modernized approach to the production and beats compared to the past projects in the series. Cudi keeps pace with the evolution of modern rap and shows his versatility as an artist. I think he sounds great on this record; his rapping and flows are fluid and he rides the beats effortlessly. I also really like the beat selection for this project. Cudi is known for being a pioneer in the psychedelic rap genre and he channels that energy into the album sonically. "MOTM III" missed out on a lot of lists for 2020 because of how late in the year it was released, but I genuinely believe this album deserves its spot on here. 
7. "Forever, Ya Girl" – keiyaA
"Forever, Ya Girl" by keiyaA is such an interesting listen. Singer, producer and multi-instrumentalist keiyaA's debut album explores feelings of loss and self-protection over layers of smooth RnB jams. First things first, keiyA's voice sounds amazing on this project. She fits perfectly into the mixing of the tracks and her breathy vocals easily capture the listener. One of the most interesting parts of this album is the drum tracks that keiyaA uses. Instead of using a typical RnB groove, keiyaA tries more experimental patterns and syncopations. A great example of this is "F.w.u.". The syncopation is what creates the texture and overall feel of the song. keiyaA mixes these tracks with warm chord changes and counter-melodies to complete the full vibe. I am very excited to see where keiyaA takes her talents in the future. She has proved that you don't need a record label to produce a beautiful album. 
 6. "The Slow Rush" – Tame Impala
Indie rocker Kevin Parker adds another classic record to his discography with "The Slow Rush." This album follows suit to previous releases and keeps the wavy instrumentalism that has captured the attention of fans for the last decade. Parker's obsessive perfectionism in the studio shines through, this album is equally technically and artistically impressive. From top to bottom this album is overflowing with ideas and creativity and that's what I enjoy about a Tame Impala record the most; the energy. "The Slow Rush" is a true listening spectacle, best experienced in full with a good pair of headphones. 
5. "It Is What It Is" – Thundercat
This album feels like a psychedelic launch into jazz hyperspace. Armed with his six-string Ibanez bass, Thundercat propels us through a kaleidoscope of synth melodies and rhythms that immerse the listener into the mind of one of the most revolutionary bassists of all time. This album is without a doubt the most technically sound project on this list. The drum work is masterfully done by Flying Lotus, the long time producer for Thundercat. "It Is What It Is" has been in my rotation since its release back in April and I still can find details I had previously missed which speaks to the level of intricacy put into the production of this record. Most of the lyrical substance is found on the B-side of the record, a lot of which is focused around the passing of Mac Miller, Thundercat's good friend. Listeners can begin to understand the passion and grief experienced by Thundercat, especially on the closing track, "It Is What It Is", where it feels like you can still hear the echoes of Mac's impact on Thundercat's life. I think one of the greatest strengths of this album is its pacing. The first half of the project feels like you're being sped through by lightning fast bass runs over energetic dance tracks, while the latter half slows down and reflects on life over more broad sweeping jazz-RnB movements. Thundercat covered all his bases in a quick 37 minute runtime and managed to put together a really enjoyable record. 
4. "What Kinda Music" – Tom Misch and Yussef Dayes
This collaborative album from musician/producer Tom Misch and drummer Yussef Dayes is both expansive and fresh. Both these artists are pushing each other past their musical boundaries. Instrumentally, this album is a masterpiece. Misch's dark chord progressions and layering pair beautifully with the textures of Daye's percussion. Each track brings something new to the table and keeps the project rolling. Whether it's a drawn-out jam track like "Lift Off" or a groove heavy lounge cut like "Nightrider", Misch and Dayes manage to keep the listener captivated throughout the 45 minute runtime. Compared to Misch's previous project "Geography," "What Kinda Music" keeps the quality of instrumentalism and tone but without the factory-like polish. "What Kinda Music" feels muddled and dark, but in a good way. This project is very reverb heavy which adds depth and color to the overall sound. Misch's voice can be heard echoing throughout and I think it adds the third dimension for the album. This experimental approach opens up to a more jam-style feel, which lets Misch and Daye's talent as artists shine through. It's a new turn for Misch in particular  and I think it's refreshing to see him broaden his sound. The duo assembled a small team of soloists to play on the project featuring bassist Rocco Palladino, Freddie Gibbs on vocals and Kaidi Akinnibi with a saxophone solo; I think all these artists performed brilliantly. Misch and Dayes have been pioneers of the south London contemporary jazz scene for a while now and I think "What Kinda Music" solidifies both of their places in that field. 
3. "After Hours" – The Weekend
"After Hours" is without a doubt the hottest album of the year. It was released early in the year and kept it's relevance all the way through even into 2021. It's no wonder why either, this album is extremely well made. The Weekend sounds fantastic as per usual and he blends well within the tracks. The beat selection on this project is excellent as well. As someone who typically steers away from pop music I was surprised to find myself genuinely enjoying it. "After Hours" is a very listenable album, there seems to be something for everyone. Whether it's the subtle nods towards 80's hollywood pop, futuristic production, or the catchy lyricism on the album headliner "Blinding Lights." "After Hours" hits all the marks and is a very unique listen. Definitely a must-listen from 2020.
2. "Circles"- Mac Miller
Mac Miller's first posthumous release is well thought out and polished. This album never fails to give me chills with every listen. Everything about this project is simply amazing. The music and production is beautifully done and Mac's vocal performance is phenomenal. He took a different approach to this project and focussed more on his singing rather than his rapping, which I thought was very interesting. "Circles" gives a glimpse of the artist that Mac was evolving into and it's sad to see that gone too soon. His 2018 release "Swimming" was his first step into this artistic shift and "Circles" almost feels like a resolution of that idea. I feel like that's why this album was so important for the rap community, it offers a sense of closure. There are a broad range of tracks on here, from the methodical "Good News", to the light and energetic "Blue World." These show the different faces of Mac's life and the highs and lows that he experienced. Mac's career left a mark on the rap community and inspired countless young artists. This is truly a special album that I think will be cherished for a long time.  
1. "Alfredo" – Freddie Gibbs
Finally, at our number one spot we have "Alfredo" by Freddie Gibbs and produced by The Alchemist. I had written about this record at the beginning of the year and predicted that it could make a legitimate run for an album of the year award, and the grammy nominated album has aged like fine wine since then. Gibbs sounds brilliant on every track and slides in and out of the pocket with ease while rapping around topics of a life riddled with organized crime, drugs and the luxury that comes with. This album has an almost cinematic feel, with audio samples from mob movies intertwined between cuts, further portraying the mafia culture themes that Gibbs puts a focus on throughout the project. I cannot speak highly enough of how impressive this album sounds. The Alchemist did a phenomenal job of setting Gibbs up for success by providing the perfect beat for the intentions of the song and shows his true versatility as a producer. I think the most polarizing example of this is going from a sinister gangster rap highpoint with an absolutely filthy beat to match on "Frank Lucas" straight into "Something to Rap About", which sounds like it could be found floating in the background in a private room of a cigar lounge. Every transition is silky smooth, every beat switch is cued perfectly and the jazz elements sprinkled in make the melodies and textures intricate and catchy. The feature list for this project is amazing as well. Rick Ross, Benny the Butcher, Tyler, The Creator, and Conway the Machine compliment Gibbs' vetran lead and elevate their respective tracks immensely. This is a tough rap album through and through. For some, Alfredo can be difficult to digest. It's undeniably hard and is a situational listen in my opinion. That being said, contemporary art comes in many forms and this is one of the most impressive albums I've listened to in a long time. It checks every box and goes above and beyond all of my expectations. This album is well deserving of my album of the year and is truly a masterpiece.
About the Writer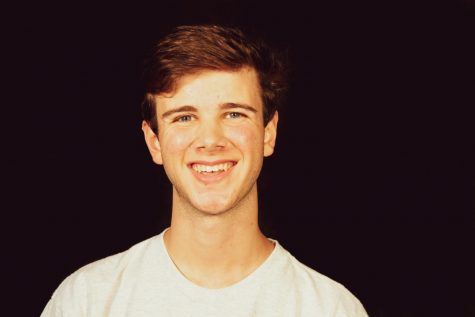 Will Christiansen, Wired Staff Writer
Hi, my name is Will Christiansen! I am a staff writer for Westside Wired this year. I am a junior and this is my first year on Wired. If you have any questions...