Westside Boys Basketball Gets Their First Top Ten Win on the Season
The eighth-ranked Warriors moved to 9-3 after picking up a win over Omaha South 71-46. Starting junior Chandler Meeks had another solid night with 19 points and four rebounds. Starting junior Payson Gillespie would also have 19 points and five rebounds. The Warriors then matched up against number six ranked Papillion La-Vista and beat them 58-44 on Tuesday. Starting junior Reggie Thomas had a double-double with 16 points and ten rebounds and, freshmen Caleb Benning who got his second start of the season added nine points and five rebounds. The Warriors have now improved their streak to four wins in a row and finally got their first top ten win of the year.  
"I thought we played tremendously hard, we guarded very well. They are a very good team and have a lot of returning players from the team we played in the district championship last season," Simons said. "The rankings have them a few notches ahead of us and I think that was some motivation for our guys to prove we are a team that is capable of competing against the top-end teams. 
The Warriors' problems last season were their height. Not having a super tall center would be a problem to a lot of teams but they built their offense around their scorers, and shot a lot of threes, and made it to the state semifinals. 
"We made two three-pointers, you will have to back a while for the last time we won a big-time only making two three-pointers. We have won a lot of big games the last few years but a lot of them have been back and forth, kind of like ping pong. I thought our kids had tremendous resilience and toughness in how they guarded them tonight," Simons said. 
The struggle for the Warriors in some games this season have been playing a full 32 minutes of basketball and not stopping short. 
"I thought the last two games, South and then the Papio game was the best job we have done playing 32 complete minutes of basketball," Simons said. "In both of the last two games, there has not been a period where we lose our discipline or lose our focus." 
Every team in the metro area has had to play with no student sections so far this season but with a recent change with the Covid-19 protocols, some students are now allowed into games for the second half of the season. 
"It was great to see, thank you to the Red Shield, and all the people who came and supported us. Obviously, the health and safety is a huge concern and people understand why the restrictions are in place," Simons said. "We are lucky to be playing because there are some states and associations that aren't allowed to be playing at the moment. The games haven't felt the same. Tonight against Papio it felt like a Westside varsity basketball game with a home-court advantage and a great student turnout."
Westside takes on number three ranked Creighton Prep this Friday. After faltering a 19 point lead in their last meeting in the Omaha Metro Conference Tournament, the Warriors are looking to continue their streak up against a big rival. For the Warriors, the team has struggled against teams with a height advantage. In their last meeting with Creighton Prep, 6'8" senior AJ Rollins pulled in 15 rebounds and Meeks felt that it's a big point in their game plan.
"Being more solid on Rollins Friday is our big key to the game and also keeping our momentum rolling throughout the game," Meeks said.
The Warriors look to improve their win streak against another ten ranked opponent in the metro. With the way Westside looked Tuesday night against Papio-LaVista, Westside looks ready to face off.
"Just play our game and do what we do as a team," Meeks said. "But also understanding that they beat us three weeks ago and we have to use that as motivation for this game Friday."
Not only does Westside look to win this game. They look to win this game to test how good of a team they really can be. The Warriors have struggled multiple times this season to follow through and finish but Friday night they have a chance to prove that they deserve to be a top-ranked team. You can watch the game live on Westside Wired and on the CPTV Youtube Channel.
About the Writers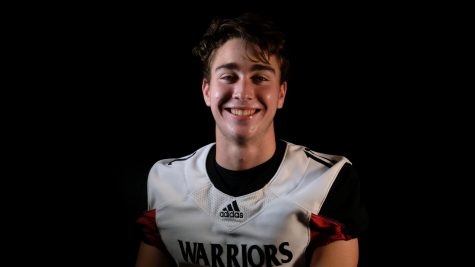 Tristan Alvano, Sports J Writer
Hi, my name is Tristan Alvano. I am a writer for Sports Journalism this year. I am a sophomore and this is my second year of Sports Journalism. If you...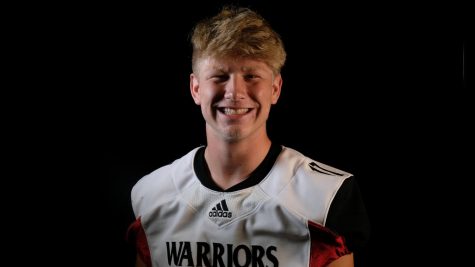 Michael Zimmerman, Sports J Writer
Hi, my name is Michael Zimmerman. I am a writer for Sports Journalism this year. I am a sophomore and this is my first year of Sports Journalism. If you...