Book Review: Meme by Aaron Starmer
The newly released "Meme" by Aaron Starmer is a thrilling book that will have every reader on the edge of their seats. This book is set in the present day, so everyone has cellphones and other types of modern technology. It follows the perspectives of three friends: Logan, Holly and Grayson. They are guilty of murdering Cole, the crazy ex-boyfriend of their friend, Meeka. They bury the body along with their confession. This book covers what would happen if someone were to get a hold of the body and letter and make a meme out of the situation. Each character has one big flaw that impacts how they deal with the guilt of killing Cole, as well. I liked this book because I enjoy reading thriller and murder mystery books.
I think the characters in the book were shaped quite well compared to other books I've read. Starmer does a good job of convincing the reader to root for all of the characters, despite their many flaws. The book starts off great, but I think Starmer could have made the storyline a bit more interesting in the middle. There are a lot of plot twists that are fun to read, and each character discovers new clues that eventually come together at the end. 
The book is fairly short, there are only 235 pages, so I was able to read it pretty quickly. I enjoyed how the chapters were not too long and easy to read. I thought the beginning was interesting, but the book gets a bit confusing in the middle, and you have to constantly re-read pages to understand what is going on.
The end of the book was confusing because it seemed very rushed, although I liked how we get Meeka's perspective at the end. I think overall the book was good. The phrasing wasn't hard to understand for the most part, and the concept was interesting. In my opinion, I really liked Meeka's character because you never see her flaw until the very end. I would recommend this book to people above 15 because there are some strong topics brought up like addiction and murder. 
Rating: A-
About the Writer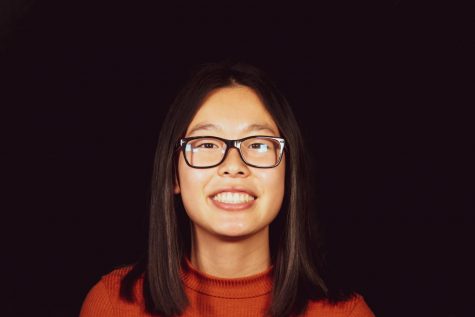 Bei Warner, Wired Staff Writer
Hi, my name is Bei Warner! I'm a staff writer for Westside Wired this year. I'm a sophomore and this is my first year on Wired. If you have any questions...