Westside District Announces COVID-19 Plans for Second Semester
On Friday, Dec. 9, Director of Communications and Engagement Brandi Paul sent an email to Westside students and families regarding plans for the beginning of second semester in response to COVID-19. Returning from Winter Break on Jan. 4, the district will remain in 50% yellow mode in order to get past holiday exposures. Under the presumption that yellow mode will keep COVID-19 cases low and manageable, the district stated their intention to switch back to 100% green mode on Tue. Jan. 19. There will be no school on Monday, Jan. 18 in observance of Martin Luther King, Jr. Day. 
The email explained the thought process behind the district's decision to return to 50% yellow mode beginning Nov. 30.
"Thank you for all you've done, and continue to do, as we plod forward together during these uncertain times," Paul said in the email. "The primary reason for our transition to yellow [mode] for November 30th- December 18th was the impact that quarantines were having on our ability to adequately staff our buildings and departments; other factors we continue to analyze are the number of confirmed cases throughout our school district, what the contact tracing shows us about those cases, and the rate of spread throughout our community."
The email also mentioned the data of student and staff cases throughout these three weeks of yellow mode, which are as follows: Nov. 23-29, 10 student cases and 9 staff cases; Nov. 30-Dec. 6 (week following Thanksgiving Break), 37 student cases and 6 staff cases; and Dec. 7-13, 21 student cases and 3 staff cases( as of Dec. 11). 
About the Writer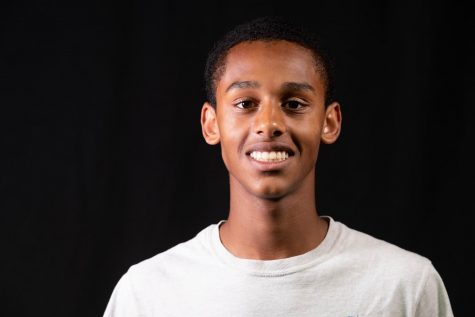 Kidus Tewodros, Wired Staff Writer
Hi, my name is Kidus Tewodros! I'm a staff writer for Westside Wired this year. I am currently a junior and this is my third year on Wired. If you have...