Mitchell House to Come Down to Make Way for Additional Parking
Earlier this year in July, the Mitchell House on 90th and Pacific was purchased by the Westside Foundation and given to the Westside School District. The house is currently in the process of being torn down, and the land will be used to make 61 additional parking spots at Westside High School. Director of Building Services Russell Olsen said that although the home was beautiful with a concrete fireplace, wonderful views and hardwood floors, it was unsalvageable and had to be torn down.
"You could tell at one point that it was a grand home in that it was pretty remarkable at one point in its life, but it had fallen into disrepair, and it was pretty sad to see," Olsen said. "You could see the potential that it had at one point."
Superintendent Mike Lucas is also involved in this project, and agreed that although the house was beautiful on the inside, it is beyond saving.
"Unfortunately, on the inside there was a lot of damage," Lucas said. "A lot of wall damage, there was a lot of mold. There [were] big, big problems with the foundation. It looks like it would have been an amazing house a long time ago. It had really gone downhill the last few years."
Olsen said that the school board reached out to the community to see if anyone was interested in purchasing the house itself and moving it off of the land, but no one was interested. 
"We weren't going to sell the [land], that [was] what we really, really wanted for the school district because it's going to have the parking lot expansion … so, really, we just need the land, and I know that the school district and the Board of Education had advertised for someone to purchase the home itself and move the home," Olsen said. 
Lucas said that Westside also partnered with Habitat for Humanity to take some salvageable parts of the house to help those in need. 
"We reached out to a couple of different organizations in Omaha, [including] Restoration Omaha and others to make sure they knew what we were doing," Lucas said. "We didn't want anyone to think we were tearing down a house without understanding the ramifications of that. But there was no interest, and so we went with Habitat for Humanity so they could take some things and help out families and communities in need and that we'll move ahead to do something with our parking lot."
Olsen said that the house should be completely down by Thanksgiving or shortly thereafter, and the parking lot should be completely done well before Aug. 1 of next year. He also said that he was very sad to see so many trees cut down, so a landscape architect will be coming in to replant trees and shrubbery.
"It was a shame we had to cut down so many trees that were around the property, and we tried to save as many of the trees as we possibly [could]," Olsen said. "We will have a landscape architect work with us to have a landscape plan to replant some trees on that hill."
About the Contributor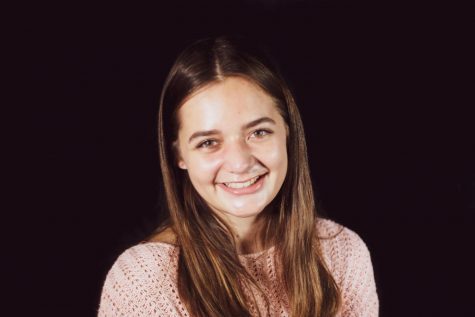 Ava Van Gelder, Wired Managing Editor
Hi, my name is Ava Van Gelder! I am a managing editor for Westside Wired this year. I am currently a junior and a fun fact about me is that I have gone...