Cabaret: The Show Must Go On
What is Westside High School's Cabaret all about?
From standard choir to show choirs such as Simply Irresistible and The Amazing Technicolor Show Choir, Westside students are known to excel in the musical arts. On Nov. 8, the Westside choir program held a show known as Cabaret to let those students shine. 
Associate Choral Director, Greg Woodin, says Cabaret is a unique take on a Pops Concert.
 "We come up with a theme every year, typically [we would do] 'Cabaret Night Live', so it's kind of like a spin-off of Saturday Night Live, or we'd do a Broadway theme," Woodin said. "This year we're just doing a general theme, calling it 'The Show Must Go On."
Woodin said the theme of each Cabaret determines what songs will be sung each year.
"With that theme, we generally pick songs for the choir that fit that theme," Woodin said. "[Then] singers have to find solos that fit that theme as well, or it can be small groups, it can be a cappella groups, it can be duets, that kind of stuff."
Woodin said that due to COVID-19, extra precautions were taken for Cabaret this year, including a limited and distanced audience.
"[The Westside High School] auditorium seats about 1,000 people, but we only sold 150 tickets for each show," Woodin said. "We sold them in pairs, and also some single tickets as well, but [every person was] at least six feet apart from the next person and everyone [was] required to wear masks
Woodin said that safety precautions were also taken for the singers themselves.
"We [had] 36 soloists, so 12 in each show," said Woodin. "So, the 12 soloists [were] far enough away from everybody on the stage that they actually [sang] without their mask on, but they [were] at least 20 feet away from the closest person."
Precautions were taken for the larger choir groups as well.
"We also [made] sure to wipe down the mics after every single usage," Woodin said. "Then, with our chamber groups that [were] performing, as well as our show choirs, they [were] required to wear masks, and [there were] at least four feet between each person."
Behind-the-scenes work was also affected by COVID-19 limitations, Woodin said, as they had to limit their live band.
"Generally, we have a band that plays behind the show choirs, but [we] only [did] the rhythm sections since the rhythm sections don't have to blow anything out," Woodin said. "We didn't want to [worry] about trying to physically distance our band, it's near impossible. Just to ease some of those logistical things, we are accommodating and just having our rhythm section, so like drums, synth and piano, and then bass and guitar and all that stuff."
In addition to various live performances, Cabaret was made up of pre-recorded performances as well. 
"Erin Mosier and the WTV team came in [and recorded] the Freshman Choir, Concert Choir, and Warrior Choir singing "Willkommen," which is the song that we always sing. It's from the show "Cabaret," Woodin said. "Each choir taped their own song that they sang."
Doran Johnson, the choral director and chair of the performing arts department, said that Cabaret is not only a concert, but also a fundraiser.
"Cabaret has been going on for almost 35 years and it really is a Pops Concert," Johnson said. "It's an opportunity for the choirs to do some pop music, and some Broadway music and people do solos and all of that kind of stuff, but it's also normally our big fundraiser. It's a big event where we sell tickets, we usually sell concessions, and we usually have these raffles and all kinds of stuff. So it's a big fundraising Pops Concert."
Johnson said that having to record the different choirs was due to the sheer size of each.
"Normally, Cabaret was about 250 kids all on the stage at once, and that was not going to happen with social distancing," Johnson said. "So, we decided for the big choirs, like the Concert Choir, Freshman Choir, and Warrior Choir, [that] we would make a video of them performing their music, and then we [showed] that as part of the performance."
Despite the standard choirs being virtual, Johnson said that the show choirs all got one performance.
"Each show choir [got] to do one performance live, in masks, so they [were] in their show choir costumes and all that kind of stuff, but they [were] wearing masks," Johnson said.
Johnson said that despite the limitations involved with performing, choir is still looking forward to Cabaret, as they have more opportunities for performances.
"Normally we had two shows, a three o'clock and a seven o'clock is what we used to have," Johnson said. "Now, we had to do three shows. A one o'clock, a three o'clock, and a seven [o'clock show]. So we have one show choir at each show and then we show the videos. [What this] allowed us to do was feature more soloists. Normally we could get about 24 soloists between the two shows, but this year because of three shows we have 36 individuals singing solos. That's sort of been a plus side of this situation."
Johnson said another plus with this cabaret was that this will be the first choir event since COVID-19, but that the fundraising aspect was let go.
"The other [downside], the only money that we're making right now [for the fundraising] part is the ticket sales," Johnson said. "We're not doing concessions because we don't want to do anything where people congregate. We're not doing our raffle basket fundraiser, which usually brought in five-thousand dollars or so. We've kind of had to let some of those financial pieces go, we're relying on the ticket sales for our finances."
Johnson said that Cabaret was a chance for students to perform after such a long absence due to COVID-19.
"Really, to be honest, it [was] all about giving the kids the opportunity to perform," Johnson said. "We haven't had live performances since March, so this [was] the first time those kids have been able to step on stage and do something live. Even with all the restrictions, they [were able to] sing and dance, and they [got] to perform. That's really what our focus has been, 'how can we make Cabaret into something that's still meaningful for the kids?' and I think we've done a good job."
About the Contributors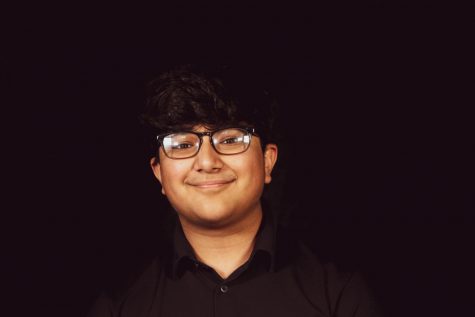 Areeb Siddiqui, Wired Staff Writer
Hi, my name is Areeb Siddiqui! I'm a staff writer for Westside Wired this year. I'm a sophomore and a fun fact about me is that I'm a dual citizen. If...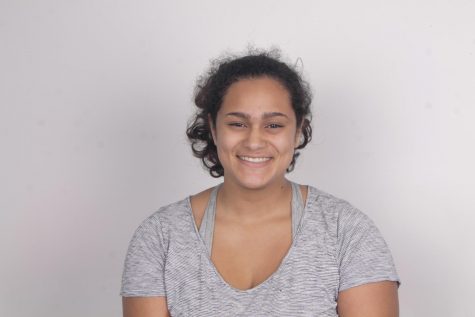 Audrey Persaud, Photography Chief
Hi my name is Audrey Persaud! I am the Photography Chief. I am currently a senior and this is my third year in journalism. If you have any questions or...