Westside Wired's November Playlist
Omaha is full of rich music history. The city has been a hotbed for indie, rock, funk and jazz groups for decades. Omaha's influence has left a major mark on the music industry. November's playlist dives into the songs that put the Omaha music scene on the map.
We open up with "Basketball" by Square. Lead guitarist James Valentine is originally from Lincoln, and is currently playing with Adam Levine and Maroon 5. You can really hear the early beginnings of what would soon become the iconic guitar playing style heard on albums like "Songs About Jane" that Valentine would go on to help produce.
Punk rock band 311, made up of Westside High School alumni make an appearance with the laid back reggae track, "Amber" and "Down." 311 is arguably the biggest band to emerge from the Omaha area and they have generated hit after hit in the punk genre.
Drummer Buddy Miles, best known for his time playing with legendary guitarist Jimi Hendrix, shows us the deep soul roots that run through the city on his chilling cover of Neil Young's "Down By The River."
And Satchel Grande gets funky on "Supermoon" and "Working Title (Pt.2)."
Finally, the November playlist closes with contributions from North Omaha jazz saxophonist Preston Love's "Neck Bones", and the cool modern textures of "Pan and Broom", by indie-folk group Bright Eyes.
The November playlist features a broad range of genres and styles which shows the true diversity of the music coming out of Omaha. I would encourage those interested to look even further into the music history of our city, this playlist only scratches the surface of art made by Omaha natives. There are plenty more underground bands and deep tracks left to be discovered. But in the meantime, enjoy Westside Wired's November playlist featuring the best of Omaha music. 
You can listen to this playlist on your laptop by clicking on the playlist to the right, or you can scan the Spotify code and listen on your mobile device.
Basketball – Square

Supermoon – Satchel Grande

Amber – 311

Down By The River- Buddy Miles

Working Title (Pt. 2) – Satchel Grande

Down – 311

Shine All the Time – Blue Moon Ghetto

Girlfriend – Mathew Sweet

I Disappear – The Faint

The Recluse – Cursive

Them Changes – Buddy Miles

Neck Bones – Preston Love

Pan and Broom – Bright Eyes
About the Contributor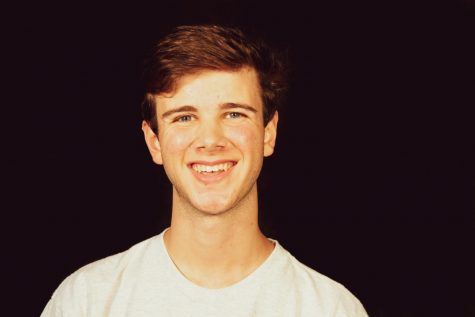 Will Christiansen, Wired Staff Writer
Hi, my name is Will Christiansen! I am a staff writer for Westside Wired this year. I am a junior and this is my first year on Wired. If you have any questions...