Westside Launches New Websites
In the modern age, one of the easiest ways to learn about something is to head to the internet and click on the first website that pops up. With the simplicity of the internet, websites provide you with quick and easy ways to understand, learn and appreciate almost any topic of your choice. Because of this, Westside has updated their district websites to provide information about themselves in the best possible way.
Director of Communications and Engagement Brandi Paul said it was important to update the district websites for the sake of simplicity for the Westside community.
"Every fall we do a communications survey with all of our families, our staff members and our community members that we have email addresses for," Paul said. "[We're] really just inviting any stakeholder who's learning with us, or sends their kids to learn from us, or is paying tax dollars to pay for us to kind of share with us how we can better communicate with them. Then I go through all of that data, all of that feedback, and determine if there [are] any themes that come out of that, and, really, things that we need to look at to improve our communication."
By seeing all of this data, Paul said she was able to see that an overwhelming majority of respondents believed that Westside's websites could be improved.
"Fall of 2019 it was abundantly clear that one of the top themes that people wanted to see improvement on was our websites," Paul said, "They wanted new pictures, they wanted things that were easier to find, they wanted more ease of use so they didn't have to go [spend] a whole lot of time looking for something when they needed it right there."
After learning about the desire for website changes, Paul said she and her team searched for places to help them improve and redesign their website.
"We did a lot of research, we talked to several different agencies that specialized in websites, we talked to our own administrators and employees and said 'what do you want on our websites that is most important to you?'" Paul said. "Using all of that information, we've kind of been building up a database over the last year of high-quality photos, virtual tour videos, videos explaining 'what is modular scheduling?' and 'how do we prepare our high school students to take the ACT?'"
Paul said her favorite part of the new websites is their virtual tour videos.
"I think the virtual tours are just awesome," Paul said. "A third of our students are option enrollment. Their families were looking for something, they were looking for a place that was a good fit for their child. How do you know that without being inside a school? That may not always be possible, and especially now that we're not allowing guests inside of our schools. It's so important to give families an inside look about what we're about."
Another person on the website design team was the director of Elementary Teaching and Learning at Westside, Gregory Betts. Betts said he was experienced, as he had helped with two previous website development teams.
"This time around, the information that we were getting was that our families were wanting a more streamlined website," Betts said. "Make it even easier to find PowerSchool, events on the calendar, lunch menu, [how] to get a hold of a teacher, 'how do I do that?', and an easy way [to do this] without multiple clicks."
After learning about the community's desires for the new website, Betts began to redesign with the rest of the website team.
"[The requests of the community] started our conversation, and, then with the leadership of Brandi Paul, we went through [the old website]," Betts said. "[We] started to really just clean out some of the outdated information and look at some different templates that would really allow for people when they came to our website to have a professional, updated-looking website that would represent our school district, and I think we got it."
Another thing the website team worked on was the individual website for every school.
"We really gave some more clarity to our elementary, middle school [and] high schools, to make that easier then as well," said Betts. "[Such as] if you go to Oakdale Elementary, you're most likely going to want to see what's happening at Oakdale Elementary, so really getting updated pictures too for our individual buildings [was important]."
Betts said his favorite new addition to the website is the simplicity and easy-to-understand layout.
"What I'm proud of I guess would be the ease and the size of the buttons at the button where I can find PowerSchool, event calendars, meals, any news, staff directory, it's all right there," Betts said. "I don't have to hit one button, have it drop down, then go two or three clicks in.
After a year of redesigning, Betts said that his team achieved their goal of making the website easier to use, and community members have enjoyed the new website.
"[The] meetings and conversations I've been part of [showed that] people have really appreciated the updated pictures [and] the ease of finding what they need to," Betts said."[Feedback has been] very, very positive."
About the Writer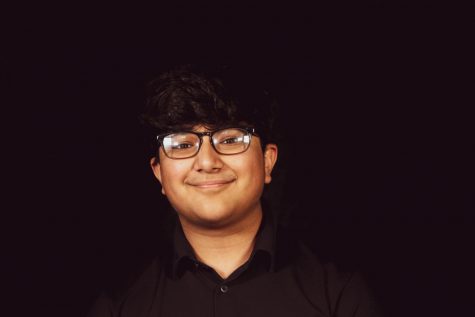 Areeb Siddiqui, Wired Staff Writer
Hi, my name is Areeb Siddiqui! I'm a staff writer for Westside Wired this year. I'm a sophomore and a fun fact about me is that I'm a dual citizen. If...