Album Review: Joji's Nectar
On RnB singer-songwriter Joji's second full length record, Nectar, we see him begin his musical evolution into adapting a cleaner and more mature sound. Joji shows glimpses of brilliance both instrumentally and vocally, while maintaining his signature bedroom-pop aesthetic.
I wasn't quite sure what to expect coming into this album. I was vaguely familiar with Joji's last project from 2018, BALLADS , but he had left my rotation since then. After revisiting BALLADS 1, I gave Nectar a listen and was impressed with the strides Joji had made in his two year hiatus. He kept some of the same principles of putting a musical focus on simple piano and drum patterns, but just did it flat-out better this time around. His production is much more clear and he introduced some more complex drum tracks. Joji even dabbled with some more cinematic elements, like utilizing string sections as well as layering his vocal harmonies, which I thought was very intriguing and hopefully some foreshadowing for future projects, because I think it worked very well here. I thought musically "Run", "High Hopes", and "Reanimator" were all high points to the album and showcased the drastic increase in production quality. 
For the most part, Joji sounds great vocally. Joji is an extremely talented singer with a very unique voice. There are some very powerful tracks on this project where Joji's vocal abilities are on full display, like on "Like You Do". You can feel the passion and drive in Joji's voice and you can tell he believes in his lyrics. These are the flashes of brilliance that show the potential Joji has as an artist. But then, we run into tracks like "Tick Tock". There is almost zero lyrical substance to this song, it doesn't make any sense at all. On top of that, Joji sounds uncomfortable in this pitched down register and it just doesn't feel natural. While songs like these are difficult to listen to, we have to keep in mind that it's all a part of the creative process for Joji. Every artist will drop some duds in an effort to find their personal sound and what works for them. Joji is still relatively young in his music career and I don't think we will see as many of these blunders in the future.
Nectar features some solid guest artists. Diplo, Omar Apollo, and Yves Tumor all make appearances throughout the tracklist and perform very well. But honestly I was surprised to see that BENEE's performance on "Afterthought" was what I was most impressed with. That's right, the singer behind the TikTok smash hit "Supalonley". BENEE sounded phenomenal and produced a lengthy verse that contributed greatly to the overall impact of the song. One thing I was disappointed about was once again I find myself underwhelmed and unsatisfied by another boring Lil Yachty feature. I just don't see what Yachty brings to the table anymore. I wasn't a fan of his latest album Lil Boat 3, and his features are no different. His over-processed vocals and mediocre bars just don't have the effect they once did in 2016, and I think he's starting to lose his pull on the music industry that he once had.
Overall, I am very happy with this album. It's a very easy listen and has some great laid-back melodies and instrumentals. It plays well in the background, but you can also listen in closely and find intricacies in the musical text that will keep even the most extreme music analysts interested. I view Nectar as a stepping stone for Joji. He's added another great record to his discography, but I think he has even more left in the tank. I'm looking forward to seeing where he takes his musical talents in the future because I see nothing but potential from this young artist. 
About the Writer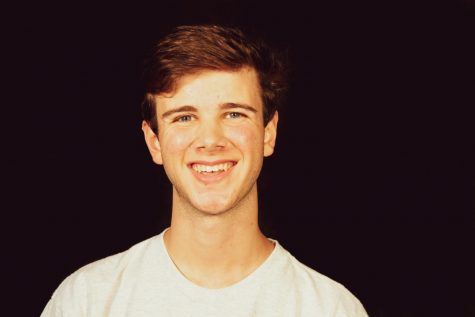 Will Christiansen, Wired Staff Writer
Hi, my name is Will Christiansen! I am a staff writer for Westside Wired this year. I am a junior and this is my first year on Wired. If you have any questions...