Westside Community Schools Plan to Move to 100% Capacity
In an email sent to all Westside families on Wednesday, Sep. 9, Superintendent Mike Lucas released new information about the upcoming school schedule. Unless there is a large COVID-19 breakout within the next week, all Westside schools will be moving to the 4-Day green mode beginning Thursday, Sep. 17. 
All students who are willing to participate in this schedule will attend in-person school on Monday, Tuesday, Thursday and Friday. Wednesdays will be used for instructors to plan and prepare lessons for their students, and will allow for building services to clean the school buildings. All previous COVID-19 precautions and safety procedures will continue to be followed.
If there are no breakouts Sep. 17 through Oct. 14, Westside will transition to a 5-Day green mode for the entirety of the second quarter, with an available online option. According to Lucas's email, five staff members and five students have had confirmed COVID-19 cases. All cases were contracted from non-school activities. 
Lucas stated that 20 percent of all students are currently learning from home. When moving to green, Westside will have approximately 80 percent of students on campus, a total of 5,600 students across all 13 campuses. 
Lucas also included that if the 5-day green mode can stay in place for the second semester, an at-home learning option will no longer be offered. However, if new conditions surface, Westside will make necessary changes.
"We continue to need everyone to do their part to help battle COVID-19 so we can stay in school," Lucas said in his email. "Please stay away from others if you exhibit any symptoms. Please help us be champions in the 3 W's: Wear a mask, wash your hands often [and] watch your distance."
About the Writer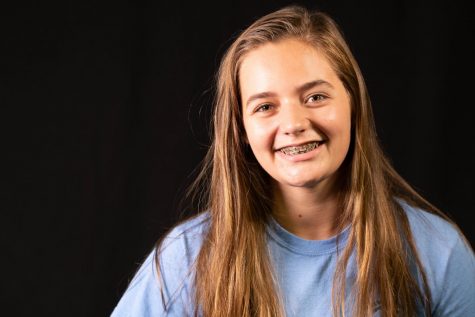 Ava Van Gelder, Wired Managing Editor
Hi, my name is Ava Van Gelder! I am a managing editor for Westside Wired this year. I am currently a junior and a fun fact about me is that I have gone...