Review: Netflix's Top 10
Note: As Netflix's top 10 shows and movies changes daily, this review is of the top 10 shows as of Saturday, April 18.
#10: Angel Has Fallen
Angel Has Fallen is an intense, action-packed thriller movie following the soon-to-be head of the secret service, Mike Banning (Gerard Butler), after an assassination attempt on the President of the United States (Morgan Freemen). Banning is framed for the attempt and is forced to go on the run from authorities. Determined to uncover the truth and clear his name, Banning is willing to do anything necessary to get to the truth. In my opinion, this movie is phenomenal. Butler's incredible acting perfectly portrays the struggle his character faces and creates a protagonist the audience can root for. Additionally, the movie has tons of foreshadowing earlier on, making it incredibly rewatchable. I would recommend Angel Has Fallen to any action movie fans who are bored during quarantine. 
#9: All American
All American is a drama show about breakout football star Spencer James (Daniel Ezra), a student from South Crenshaw High School, a school notorious for being in an unsafe neighborhood. In the film, James is approached by the coach of a prestigious school, Beverly High, and offered to play football there instead. Beverly High's coach, Billy Baker (Taye Diggs) promises James a spot in the NFL if he joins his team. However, his teammates have other ideas. All American is a riveting drama, packed with successes, sabotage and false friendships, and I absolutely loved watching it. Daniel Ezra portrays James's struggle to get out of his rough neighborhood perfectly, creating a character that viewers will want to succeed. I would recommend this show to both drama and sports fans alike.
#8: Money Heist
Money Heist is a show about Tokyo (Úrsula Corberó), a bank robber with a large criminal history. The show follows Tokyo and the events after her boyfriend is shot during a heist, leaving her as a lone criminal. Eventually, Tokyo joins a team assembled by a mysterious man named the Professor (Álvaro Morte) as they plan to perform one of the biggest robberies in history at Spain's Mint. Money Heist is an action-packed drama that comes with love and betrayal. In my opinion, the show is fantastic as it creates a background for each character and perfectly weaves them together through the character of the Professor. I would recommend this show to any fans of the crime genre.
#7: Ozark
Ozark is a thrilling and intense drama show filled with crime, deceit and murder. It is a dark and gritty show, and definitely unfit for the faint of heart. The show follows Marty Byrd (Jason Bateman) as he moves to the Lake of the Ozarks in Missouri to reestablish his money laundering businesses after being busted in Chicago. This show is interesting as each character has an evil trait, and it is up to the viewer to distinguish who the "good guys" are in the story. Ozark is not your typical "good versus evil" story. It is a tale of bad versus evil, and, in my opinion, there aren't a lot of shows like it. Ozark is perfect for Netflix users who seek a hard-hitting and dark crime drama.
#6: Outer Banks
Outer Banks is a classic teenage drama show following a group of teens called the "Pogues" lead by John B. Rutledge (Chase Stokes). The Pogues live on an island cluster off the coast of North Carolina, called the Outer Banks. After the island is ravaged by a hurricane, the group finds a sunken, expensive boat owned by a mysterious and supposedly poor man. After some digging, they discover the man's stash of cash, and a compass that belonged to John's father. As the group attempts to decipher a hidden message within the compass, they fall deeper and deeper into a rabbit hole of mysteries. I really enjoyed watching this show. John is down on his luck and determined to succeed, which creates a truly loveable character. Although the show has a very serious tone, it provides just the right amount of comedic relief and includes a fair bit of romance. This show is perfect for mystery fans and teen drama fans alike, and I would recommend it for just about anyone.
#5: The Innocence Files
The Innocence Files is a true crime show about a team of trained lawyers who attempt to crack the cases of incarcerated people who believe that they are innocent. According to the show, they receive thousands of letters daily and handpick pursuable cases. Each episode is a different case with a different story behind it. As the lawyers pick apart the case, they learn more about what happened and unwrap the truth. Although true crime isn't my genre of choice, I still enjoyed the  show, and it is very similar to the podcast Serial, which I loved. This show is rough, serious and tells true stories which creates an interesting and attention-grabbing series. I would recommend this show to any true crime and mystery fans. 
#4: Chris D'Elia: No Pain
No Pain is a Netflix comedy special featuring Chris D'Elia. During the special, Chris D'Elia discusses various topics including how comedy has changed him and his childhood. He tells stories from his life and provides hilarious commentary on the situations. I found this special incredibly funny. Chris D'Elia is able to find light in any situation and is really fun to watch. He is incredibly entertaining on stage and paints a very vivid picture of his life. I would recommend this special for comedy fans and anyone looking for a laugh during the quarantine. 
#3: Despicable Me
Despicable Me is a lighthearted and fun animated movie about a criminal attempting to steal the moon. The villain, Gru (Steve Carrell) and his minions have a very well thought out plan that somehow fails at every turn. Additionally, three orphan girls are determined to make him their father. Although this movie isn't very recent, it can still put a smile on my face. Through crude humor and adorable dialogue, Despicable Me can make anyone laugh. This movie truly is perfect for the whole family. I would definitely recommend it to anyone wanting a movie for family night or just a quick laugh. 
#2: Tiger King
Tiger King is a documentary series following the truly wild world of privately owned big cats, emphasizing a specific park in Oklahoma. The owner of the park is Joe Exotic, a man who definitely lives up to his name. Exotic owns a massive selection of big cats, ranging from leopards to tigers. He is in a constant battle with animal rights activist Carole Baskin. The show seems quite simple at first glance but comes with many twists, including a murder that still remains a mystery. I really enjoyed watching this docu series. Tiger King  definitely earned it's number two spot on Netflix and I would recommend this series to any Netflix users. 
#1: Too Hot to Handle
Too Hot to Handle is a Netflix reality dating show with an interesting twist: participants can't do anything sexual, including kiss. Ten contestants, five male and five female, live in a beach house and lose money when they break the singular rule. The cast competes for their share of $100,000. The show poses an interesting challenge for the contestants, who are all between the ages of 18 and 30. To be honest, I enjoyed watching this show very much. The contestants are all very likeable people and I found myself rooting for each of them. I would highly recommend this show to fans of both drama reality TV shows.
About the Contributor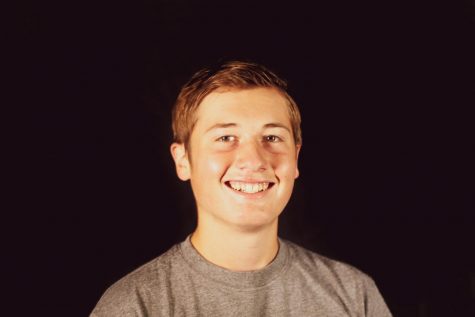 Peter Collins, Wired A&E Editor
Hi, my name is Peter Collins! I am the Arts and Entertainment Editor for Westside Wired this year. I am currently a junior and this is my third year on...