Westside Superintendent Reflects on First Year of Surprises and Challenges Within the District
During the end of the 2018-2019 school year, Westside Community Schools hired a new superintendent to head the district, which was now current Superintendent Mike Lucas. With the end of the 2019-2020 school year approaching, Lucas has officially completed his first year leading the district. According to Lucas, looking back, he knew about the dedication people had to the district going into his position, but he said he was still blown away by the great amount of support found within the Westside community.
"Outside of COVID-19, the biggest surprise from my first year [as superintendent] would be the amount of support, pride and love that people have for Westside," Lucas said. "I knew [there] was a lot coming in, that's one of the things that Westside's really known for, so I had high expectations, but it has exceeded those expectations exponentially."
Lucas said he has had many great experiences from his first year as superintendent, but a few memories especially stick out in his mind.
"[One of] my favorite memories was the first show choir event I went to, the ATSC premiere night," Lucas said. "[I went with] my wife and we were blown away. The fall pep rally we had [and] the homecoming parade also stand out in my memory, [as well as] getting to know some great students, staff and community folks and develop some relationships [within the district]."
Although Lucas said his first year as superintendent exceeded his expectations, it did not come without some challenges.
"I think the biggest challenge we've faced this year is budget and getting everybody on the same page," Lucas said. "Teamwork, togetherness and remembering that we're all part of the great organization of District 66 is important. That's something we're going to continue to emphasize moving forward."
According to Lucas, the district's mindset for next year has been changed drastically due to the COVID-19 pandemic, however, he said he has learned many things during this situation. 
"The [district] mindset for next school year is to not take anything for granted, and be more positive and energetic than ever coming out of this COVID-19 crisis," Lucas said. "The main thing that I've learned, and our staff and students and everybody has learned, is 'don't take things for granted.' Don't complain that there's three events to go to after school. I would give anything to go to a soccer game, concert or baseball game tonight."
Lucas said another goal for the district in the 2020-2021 school year is to continue becoming more of a team throughout the district.
"Another [big] focus moving forward is a focus on teamwork and acceptance," Lucas said. "Making sure that we are all a part of the Westside team, whether we are students, teachers [or] administrators. We're all part of a special group that's here to make Westside better."
Lucas said his only regret from the 2019-2020 school year is not meeting more students and staff sooner.
"[If I could go back and give myself advice], it would be to get to know more students and staff earlier," Lucas said. "I feel like I've been able to make connections with students and staff, but doing it more and doing it sooner would [have been] great."
About the Contributor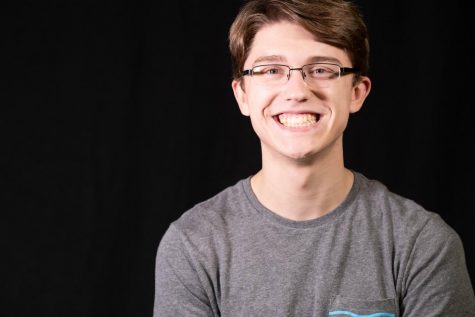 Will Eikenbary, Journalism Hallway Coordinator
Hi, my name is Will Eikenbary! I am a Journalism Hallway Coordinator working on Westside Wired this year. I am currently a senior and this is my fourth...