Westside School Board To Conduct Virtual Meetings Due To COVID-19
Nebraska Governor Pete Ricketts recently issued an emergency proclamation stating that school boards could now meet remotely, as virtual meetings are typically against board guidelines set by the state. According to Westside School Board President Adam Yale, the school board plans on meeting remotely, but is unsure about what the virtual meetings will end up looking like.
"Our plan is to meet remotely," Yale said. "It could be a video chat, it could be an audio conference call, but our hope is that we will be able to conduct business as usual, just over one of those venues."
Yale said the school board meetings will be following a "necessary agenda" as opposed to the robust agenda the board had before. Yale said that he is concerned that communication will be more difficult without face-to-face interaction between the board members.
"I think it's always a little bit easier to have everybody in [a] room," Yale said, "To be able to look people in the eye and understand their tone and the context of the discussion."
School Board Vice President Kris Karnes also said that she believes it will be hard to have a virtual meeting, as it will be difficult to communicate while not being able to understand the context of a conversation in a more personal way.
"When you have a meeting over electronics, people are always accidentally talking over each other," Karnes said. "I don't think it will be easier in any way, and [it is] certainly not ideal. The challenge is to figure out how to comply with the law and be as transparent as we can for everyone, while keeping everyone as safe as possible."
Both Karnes and Yale said that they are impressed with Westside's teachers and staff, and hope to follow the example they have set for adapting to the COVID-19 pandemic.
"I think that our teachers and staff have stepped up and met the challenge for remote learning," Karnes said. "They've really cleared the path for us, and I think we can do our part to keep everyone safe as well."
About the Writer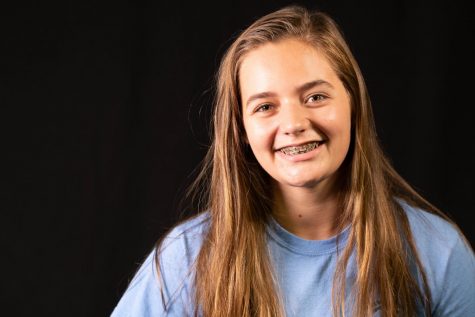 Ava Van Gelder, Wired Managing Editor
Hi, my name is Ava Van Gelder! I am a managing editor for Westside Wired this year. I am currently a junior and a fun fact about me is that I have gone...