Westside Community Schools Partners With Casseroles 2 Go To Provide Staff With Meals During COVID-19
Westside Community Schools teamed up with food distribution company Casseroles 2 Go to bring free casserole dishes to all Westside staff, including custodians, cooks and any other Westside employee on Thursday, March 26. These staff members were able to pick up casseroles at Oakdale Elementary School during the afternoon. According to Westside Community Schools Superintendent Mike Lucas, the event was incredibly successful, as cars were lined up outside of Oakdale for hours. 
"I've been really surprised and happy with how flooded it's been," Lucas said. "It has been a constant traffic jam here, and you see a lot of smiles. This is for our teachers and all staff."
Lucas said he attributes the idea for the event to the owner of KB Building Services and Westside community member DJ Rezac.
"DJ Rezac and Casseroles 2 Go [are] the ones that really deserve all the credit," Lucas said.
Although Lucas gave DJ Rezac credit for the casserole dish idea, DJ Rezac said his wife, Lisa Rezac, was the one who originally came up with the idea. 
"[My wife and I] were watching [Westside's] teachers re-writing their lesson plans [for online] and doing great stuff serving our kids," DJ Rezac said. "She said 'it's awesome how much we love our kids, we should show them some love.'"
According to Special Education Teacher at Sunset Hills Elementary Reigan Lawrence, all of the staff members greatly appreciated the casseroles.
"It's very thoughtful that the district, along with the community, thought of Westside employees during what can be a trying time for many people," Lawrence said.
Lucas said he would like to do more events similar to this for teachers in the future. 
"We are working on doing this again [Wednesday, April 1st]," Lucas said. "[That] week is staff appreciation week, so we're working on doing some things next week and into the future as well."
DJ Rezac said that he believes helping those in the district during this time in any way possible is important. 
"I think anyway that we can see each other, especially with what we're dealing with [is helpful]," DJ Rezac said.
About the Contributor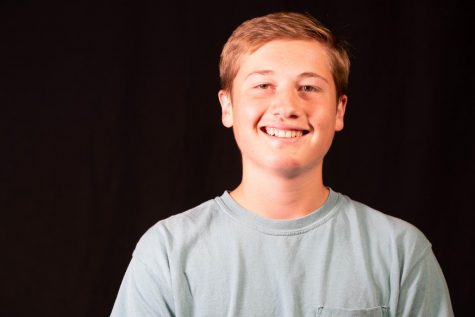 Peter Collins, Wired A&E Editor
Hi my name is Peter Collins! I am the Arts and Entertainment Editor for Westside Wired this year. I am currently a sophomore and this is my second year...