Westside Middle School To Perform "Newsies" As Spring Musical
The Westside Middle School Jr. Warrior Theatre will be performing their take on the Broadway musical, "Newsies" from April 23-25. The show will start at 7 p.m. in the middle school Performing Arts Center. Tickets will be $7 for adults and $5 for students. The show will be directed by Westside Middle School Choir Director Nick Djernes and drama instructor Liz Myers. The leading actors in this year's musical are Joe Mertins as Jack Kelly and Greta Mann as Sarah Jacobs.  
Mann explained her reasoning for trying out for the musical, she also said this experience is the first time she's been in a musical.
"I thought it looked really interesting and fun," Mann said. "There were a lot of fun parts of it and it's different because I've never been in something this style before."
Unlike Mann, Mertins said this is not the first time he's been involved in a musical.
"I was in the musical last year, it was a lot of fun, and Newsies is a musical that revolves around boys so I thought it would be fun to try out," Mertins said. "It was a lot of work for the audition but it worked out in the end." 
Despite their varying levels of experience, both Mertins and Mann said they practiced nightly in preparation for the audition. Myers, on the other hand, had to change the way she prepared for this musical. 
"This year's musical is pretty different than [past years]," Myers said. "We have a lot more people in our cast this year. Before this, the highest number we had was 70 and we started this year's show with 93. So, it is a lot harder to arrange things, but we have rehearsal four days a week, sometimes five, and lots of weekends so it has been a lot."
Myers also said that this show has required persistent hard work from the many actors involved.
"I would say that this is a show that is really demanding, and so that the kids that we have chosen to be in our lead positions and the really strong supporting positions have shown a lot because we did put them through a lot more in the audition process," Myers said. "They had to sing, they had to act, but they also had to dance, and the dance is not that easy this year. It's pretty demanding but I think that if we can all get our lives together it will be pretty sweet."
About the Writer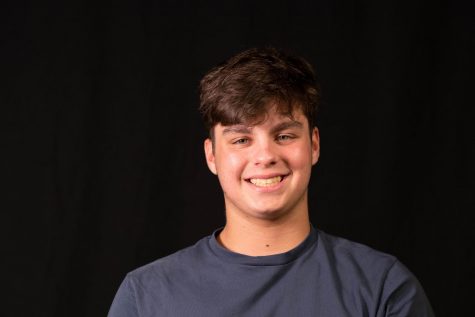 Jack Scioli, Wired Staff Writer
Hi my name is Jack Scioli! I am a staff writer for Westside Wired this year. I am currently a sophomore and this is my second year on Wired. If you have...