Westside Community Schools Hosts Screening of Nebraska Loves Public Schools's Newest Film
Hang on for a minute...we're trying to find some more stories you might like.
Westside Community Schools recently announced that they would be hosting a screening of Nebraska Loves Public Schools's newest film, "The Mind Inside: Episode Two" on Thursday, Jan. 16 at 7 p.m. inside of Aksarben Cinema. This screening is free to the public, although, due to the limited number of seats, a waiting list is currently available for those who did not reserve tickets right away. Nebraska Loves Public Schools's Director of Marketing Brittany Mascio said that the idea for The Mind Inside series began after the organization interviewed schools around the state.
"A few years ago, we were talking to administrators and school leaders and asking them what their biggest challenge was in public education right now," Mascio said. "Mental health was something that was unavoidable. Schools are taking on more of the responsibility for student's mental health than they ever have before. We've been in production on this series for a few years and have released two episodes so far, with a few more intended in the next year."
According to Mascio, the second episode of the series is centered around social media and how it impacts students' perception of the world.
"'The Mind Inside: Episode Two' really focuses on social media," Mascio said. "It looks at all of the ways that social media impacts students today. We look at [mental health] through the eyes of teachers and students. We speak to three different student groups who are very candid about their relationship with social media. We also hear from experts who share what's going on from the 'brain development' side."
Mascio said that the episode is informative, but also surprising to a lot of parents and teachers.
"In this episode in particular, the overall impression has been a mix between, 'I had no idea' and 'this is really difficult to navigate'," Mascio said. "As a student, as a parent and as a teacher it is really challenging to find where the intersection of social media and mental health come together."
Westside Director of Communications and Engagement Brandi Paul said that Westside Community Schools decided to sponsor the event after Superintendent Mike Lucas heard of their newest film.
"[Westside has] a wonderful relationship with Nebraska Loves Public Schools," Paul said. "When they produced their newest film, [Lucas] wanted to be a leader in sharing [it] with our community. As Westside continues to provide mental and behavioral health services throughout all of its schools, we know it is important to share this information with our families, parents and our community,"
Paul said that the amount of positive feedback the screening has already received has been very impressive.
"We are grateful for [everyone's] support and engagement," Paul said. "It's part of what makes Westside so special."
About the Contributors
Will Eikenbary, Wired Managing Editor
Hi my name is Will Eikenbary! I am a Managing Editor for Westside Wired this year. I am currently a Junior and this is my third year on Wired. If you have...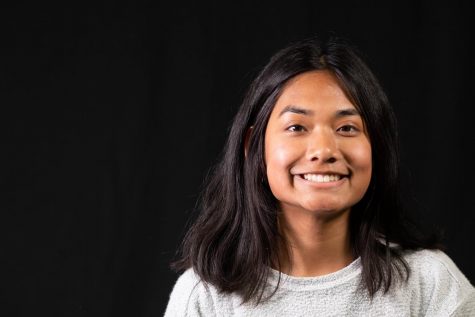 Aayushi Chaudhary, Wired Graphic and Design Editor
Hi my name is Aayushi Chaudhary! I am a Graphic and Design Editor for Westside Wired this year. I am currently a Junior and this is my third year on Wired....