Spanish National Honors Society Hosts Movie Night Fundraiser
Friday Dec. 13, will be a movie night at Westside High School. All are welcome to attend the playing of the movie Elf. Ticket prices will be three dollars and the proceeds will go to the Spanish National Honor Society's fundraiser in which they are donating money to an orphanage in Peru.  
"We have a goal of 10,000 dollars to raise for the year for a van at a city orphanage near Cusco, Peru. But I don't know how much we are going to get from the movie and I don't think we have an actual goal for the movie," Spanish teacher Maria Olvera said. "We are also going to do other fundraisers like SnapRaise and a coin drive in homeroom. We are going to see if some teachers will buy tamales and if some restaurants partner with us. I think we want to do a radio announcement of some sort too," Olvera said.
Olvera also said that the money will specifically help provide transportation for the kids living in the orphanage.  
"[It is] an orphanage of about 25 kids outside Cusco, Peru. The need that we are going to meet is going to be a 12 passenger van because currently where they have to go from where they are, to Cusco," Olvera said. "When the kids need higher education, not college, but when the kids are old enough for high school [the orphanage] has to send them to Cusco. Currently [the orphanage] has to use public transportation, as they don't have a van that belongs to the orphanage, so that's what we are trying to do."
Another big contributor to helping this fundraiser is Maria Olvera's daughter, Samantha.  Samanatha is hopeful that the Elf fundraiser will be a big hit.
"We are going to be doing [the showing] in the auditorium, so we are hoping that it gets filled up, but we aren't really sure what to expect as we have never held one of these events before," Samantha Olvera said. "We love and were really grateful for the community we have and that they are so giving. To support this movie night is a fun opportunity to get together with the family, watch a movie with friends and to enjoy something while giving back to others."
Westside Spanish Honor Society officer Sally Hassan also gave her opinion on why people should go to the movie.
"We are not trying to sell people watching the movie, we are more so trying to sell an experience with friends," Hassan said. "I think it would be a good opportunity for people to spend time with their friends and encourage people to buy tickets so we can get more money for the van."
About the Writer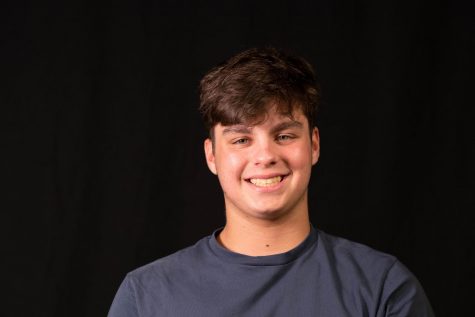 Jack Scioli, Wired Staff Writer
Hi my name is Jack Scioli! I am a staff writer for Westside Wired this year. I am currently a sophomore and this is my second year on Wired. If you have...