Westside Students Volunteer At NFVIC Annual Christmas Party
On Sunday, December 8, The Nebraska Foundation for Visually Impaired Children, otherwise known as the NFVIC, continued their tradition of hosting their annual Christmas party inside of Westroads Mall in order to bring joy to children with visual imparities, on Sunday, Dec. 8. During the event, the NFVIC pairs a visually impaired children with high school student volunteers, and the child is given $100 in a combination of cash and gift cards to purchase holiday gifts for their family members. Approximately 140 volunteers are needed for the event, with hundreds of visually-impaired students attending from around the state. Sophomore Tommy Connelly volunteered at the event and said that he was excited to do so.
"Helping these kids will be an amazing experience," Connelly said. "At Westside, so many of us are fortunate, and it is important to try and bring happiness to others who face very difficult challenges. I also think it's really cool to be able to bond with them." 
Chairman of the NFVIC Board of Directors Nancy Flearl said she appreciates the help of volunteers and looks forward to the celebration every year.
"I think my favorite part [of the event] is seeing the visually impaired students interacting with all of the volunteers and seeing some of the friendships and relationships that get formed from year to year," Flearl said. "Some of those high school students come back and request the opportunity to go shopping with the same visually impaired students [as the year prior]."
Sophomore Charlie Davis said that he enjoys the feeling he receives from helping others..
"I get a rush of happiness knowing that I can help someone," Davis said. "The impact is contagious and spreads to others."
According to Flearl, the NFVIC's Christmas party is much more than just a fun event. It is also an opportunity for visually impaired students to give back to their loved ones and show how much they appreciate their family.
"So often when you have a disability, people do so much to support you [so] it's an opportunity to surprise your family and friends or whoever your shopping for, and kind of surprise them with something that you did on your own," Flearl said.
About the Writer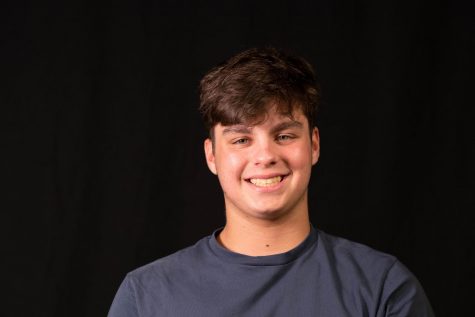 Jack Scioli, Wired Staff Writer
Hi my name is Jack Scioli! I am a staff writer for Westside Wired this year. I am currently a sophomore and this is my second year on Wired. If you have...