Simulating Civics: Government classes stage mock elections
Every semester, government students take part in a government election simulation. Through this course, government instructors Amy Studts and Jonathan Preister said they hope to educate students on the U.S. election process. Preister is the head of the mock election and has been doing mock elections for over seven years.
 "We have the AP and regular government students run an election cycle, complete with a presidential campaign and senate races in the AP section and house races [in] the regular gov sections," Preister said.
Senior Eddie Schweikert was one of the presidential candidates running for office. 
"[Ever] since I was young, I wanted to be president," Schweikert said. "I think it's very important for every student to learn about the government, especially seniors. The 2020 election's just over a year away, arguably one of the most important elections. In order to make [an] educated decision, you have to learn the inner workings too."
Government instructors agreed that one of their hopes with this course is to educate students on the importance of knowledge about U.S. government. Preister said he also believes this will carry over to voter participation. 
"The youth voter turnout is very low, and our hope in doing [the mock election] is that they are exposed to the actual real process," Preister said. 
Students are put through specific activities to help them better develop an understanding of the actions within the U.S. government. Through this process, students must uncover helpful skills that will translate over to their campaign. Senior Jacob Vincentini, another presidential candidate, said he believes that the mock election process has given him useful skills for real life.
"I've learned, first off, [about] public speaking and how to speak in front of a large group," Vincentini said. "I've also had to learn to relate to people." 
Some activities students participate in consist of debates, primaries, conventions and rallies. 
Although many students said they enjoy the simulation, students must accept the rough result of running for their position as well. 
"There are problems every single semester," Preister said. "Harsh words are exchanged."
Jonathan Preister said he tries to set boundaries on the negativity but, unfortunately, feelings often get bruised.
Since government teachers treat this simulation like a real election, students are allowed to run attack ads, as well as throw negative comments during public debates.
"[Students] have to understand that they are going to get attacked," Preister said.
The propaganda can get bad, according to Studts, and students may end up losing some friends.
Despite the bumpy conflicts that arise during the election, the students said they enjoy the end result.
"There's been some Twitter beef that's broken out," Vincentini Said. "I've thrown a few [words] back and forth with Jacob Lang, but none of that's personal." 
Preister said he also enjoys bringing in real politicians to Westside to give students an in-depth look at the responsibilities of a politician. 
"Every semester, or at least once a year, we try to bring in [whoever] represents this district in the U.S. House [of Representatives] so the students can hear [them talk]," Preister said. 
 Although this simulation only lasts one semester, Preister said he believes students are learning skills that will hopefully last them a lifetime.
About the Writer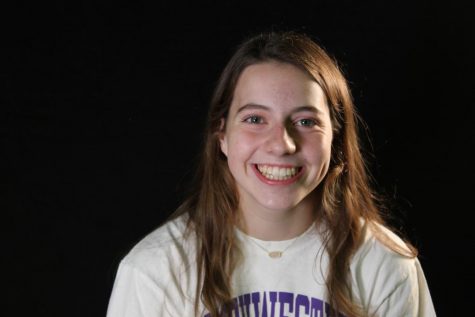 Auguste Kuehne, Lance Staff Writer
Hi, my name is Auguste Kuehne! I am a Staff Writer for Lance this year. I am currently a freshman and this is my first year on Lance. If you have any questions...