Opinion: Top 5 Foods At Vala's
Vala's Pumpkin Patch is a great place to spend a day or night during the months of September and October. The local, historic and infamous pumpkin patch is filled with many fun attractions for all ages as well as some notable food. Although you can't go wrong purchasing any food item at Vala's, here are my top five options that stand out from the rest.
#5: Mac and Cheese 
Although Vala's Mac and Cheese would be considered basic or boring by some, this warm and classic dish is known as a comfort food for a reason. The elbow noodles covered in cheese sauce hit the spot during my visit, and after adding salt and pepper, the flavor stood out even more.
#4: S'mores
When you come back from Vala's, it is almost guaranteed that your clothes will smell like a campfire, so you might as well enjoy this tasty treat that can be roasted by a campfire, and served with graham crackers and perfectly melted chocolate. 
#3: Funnel Cake 
At Vala's, the funnel cake is no joke! A fresh batter is poured into a circle and swirled around in their frying oil until the treat turns fluffy and golden. This treat can be elevated from the classic powdered sugar topping, by adding a wide variety of fall treats that valas specializes, in such as caramel apple topping with hand made caramel and apples fresh from Valas's orchard! 
#2: Smoked Turkey Legs   
The best savory food at Vala's has to be their smoked Turkey Legs. These legs are made with dark meat turkey that is well seasoned and put in their very own smoker. This wonderful fall item is incredibly flavorful and juicy.  If you dare to eat this massive item, make sure to have napkins waiting. The intense flavor is certainly worth the price and the mess.
#1: Caramel Apples 
By far the top food at Vala's pumpkin patch is the famous Vala's caramel apples. Vala's starts with your choice of  fresh apples from their orchard and covers them in a gooey caramel sauce that is boiled at 162 degrees Celsius. Although Vala's classic caramel apple is great, you can add more toppings to this treat by either adding staff recommendations such as crushed peanuts or sprinkles, or creating your own by adding any toppings you want! The Vala's caramel apple is a must when making a trip to the pumpkin patch!
About the Contributor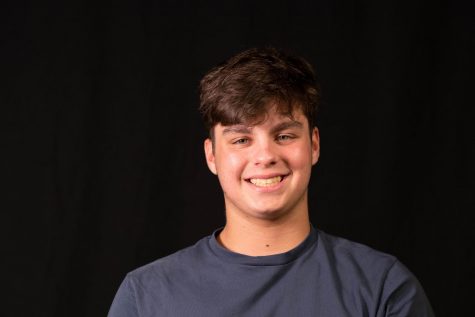 Jack Scioli, Wired Staff Writer
Hi my name is Jack Scioli! I am a staff writer for Westside Wired this year. I am currently a sophomore and this is my second year on Wired. If you have...