Welding Lab Expansion Makes Debut At Groundbreaking Ceremony
Westside High School's new welding expansion had its debut at a groundbreaking ceremony on Thursday, Oct. 3. Governor Pete Ricketts and Omaha's KETV Newswatch 7 were both present at the ceremony, with Ricketts taking part in the 'ribbon welding'. This expansion was made possible by many donations, one being from the Westside Foundation. Engineering and Technology Instructor John Bombac said that he dreamed of designing a new space for the different manufacturing processes at Westside.
"The design [for the welding lab] was mine," Bombac said. "I know being restricted [to using the space of] the high school, there are some limits, but I just put together the dream I have for a high school facility that incorporated more manufacturing processes instead of just welding."
Bombac said that the new multi-purpose room was created by an architecture firm called BVH.
"I put together a blueprint for a floor plan layout, and then [Westside] hired BVH architecture firm [who] took my layout, my vision and created it," Bombac said.
Bombac said that Welding classes will not be the only classes that have access to the new lab.
"[Creating more classes and space for classes] is definitely one reason why we [created the space]," Bombac said. "We'll have some industrial machining classes, a fabrication class, and at some point we'll add a dual enrollment welding and industrial cutting process class with metro and an advanced manufacturing course for seniors, potentially up to five courses."
According to Bombac, all students currently enrolled in an Engineering and Technology class will begin using the new space in the next few weeks. Sophomore Braden Craig said he is extremely involved in the engineering and tech department and is excited to put the new lab to use.
"I am a dual enrollment student at [Metropolitan Community College], so I get college credit hours for welding," Craig said. "[For the past year and a half], Westside has had a temporary welding lab we've been using. Once this new lab is [ready to use], [welding classes] will move in there."
Craig says the addition of this lab will make engineering processes much easier on both students and Instructors.
"[We no longer have to] lug around big canisters of oxygen," Craig said. "[In terms of] convenience, it is much easier if every [gas runs through] pipes."
Craig said he thinks that many students and other staff members will want to use the lab for personal use, not just for educational uses. Craig also said that he believes Bombac was an essential part in creating the new multi-purpose lab.
"Mr. Bombac has been [teaching at Westside] for so long, and really is the top tog of the welding department," Craig said. "[Mr. Bombac] did a lot for this new welding lab to come alive."
About the Contributor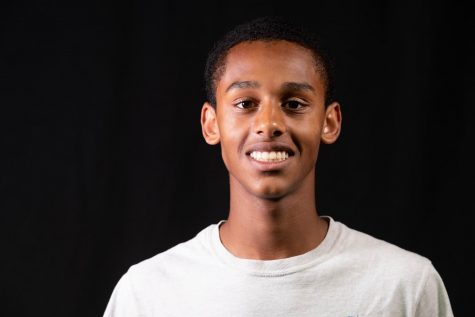 Kidus Tewodros, Wired Staff Writer
Hi my name is Kidus Tewodros! I am a staff writer for Westside Wired this year. I am currently a sophomore and this is my second year on Wired. If you...