Volleyball Rises Above Lincoln North Star
On October 3rd, Westside varsity volleyball took on Lincoln North Star at home. Westside, although challenged heavily, took the first set 25-20, the second set of 25-21, and the third and final set with another 25-20. Going into the game, head coach Korrine Bowers and her team knew what kind of team they were facing.
"Mentally they had to come prepared, they knew they were playing great athletes that play club volleyball year-round,"  Bowers said. "They know some of these kids across the net, they knew what talent they were facing tonight."
Coach Bowers, while seeing minor errors, feels her team's defense was better against North Star.
"Nobody really ever put their 'blinders' on as I always say, they really opened up to their team and they accepted the fact that we had a great team across the net from us," Bowers said. "They just pushed and pushed and pushed. I feel like defensively we were the stronger team tonight, we were picking up some really good balls and that's compliments to our blocking and our defense."
Senior middle blocker, Izzy Nahayo, feels good about her team's victory against Lincoln North Star.
"I felt like it was a good game, we came in knowing that we wanted to implement the middle's and use them a lot more and just all-around play better, do better," Nahayo said.
Coach Bowers is now seeing a better type of volleyball being played by her team. Something Westside should be known for.
"Even the second set we were down by a good sixish, we fought back [and] tied it up, I want to say it was like 17-17," Bowers said. "We fought back and won. I was really proud of that. I told the girls after the game that 'guys, that's the culture of Westside volleyball right now, we scrape and scrape and scrape. we just keep getting balls and we're hustlers and that's a really good thing to be known as.'" 
Along with Bowers newly found pride in her team, she expresses how she feels about senior setter McKenna Nemecek and her part against North Star.
"She's a senior, people are going to follow her," Bowers said. "McKenna is a hustler and I think people ride that bus with her. When she plays that way, that's when the team gets fired up and I know she sees it and I just want more of that McKenna every day."
Along with Senior Night, Westside is set to play against Elkhorn South on Tuesday, October 8th. 
"Our next game is our Senior Night and it's going to be a tough one, we're playing Elkhorn South who is ranked number two in class A,"  Nahayo said. "That might be a little rough so we're going to work really hard in practice this week to do well.''
Coach Bowers is happy to see a tough game like this come her and her team's way.
"It's good for us, it's like playing Papillion-La Vista," Bowers said. "We need those types of games to see where were at. It's almost, 'Let's see what we got, why not go and give them our best'. Respecting our opponent and is giving them our best. If these girls continue to keep scraping and playing the way they're playing. It might frustrate Elkhorn South." 
At home, Westside varsity volleyball will take on highly ranked Elkhorn South on Tuesday, October 8th at 7:00 p.m.
About the Contributors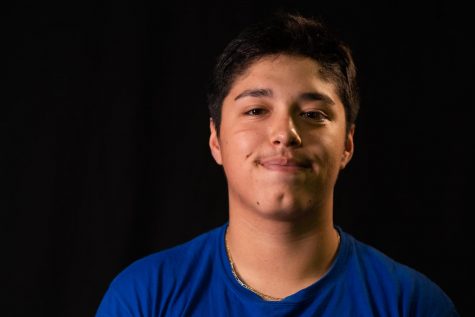 Nathanael Monjarez, Sports Journalism Staff Writer
Hi, my name is Nathanael Monjarez! I am a staff writer for Sports Journalism this year. I am currently a junior and this is my first year on Sports Journalism....