Pushing Preparation: Westside Incorporates ACT-Related Curriculum
As of the spring of 2016, Nebraska required all juniors to take the ACT as the standardized test for the state. According to the Omaha World-Herald, Westside's score for 2018 was a 21.5 average, which is lower than the 23.3 and 23.7 averages in 2015 and 2016 respectively. This is due to more students taking the test now that they have access to it, and because it's required. 
While test scores are technically going down, the individual performance of students is actually going up. According to the World-Herald, the number of students who have scored a perfect score has increased from ten to forty-four in the last ten years. Also, the number of students receiving a 32 or better has increased 48.3 percent since 2013. 
According to academic guidance counselor Vicki Londer, colleges are looking at increasing the minimum score required for their scholarships.
"Whereas five years ago when schools weren't teaching to the test and you weren't doing test prep during the day, they felt like their scores were pretty fair," Londer said. "But, now that schools are enhancing their test prep, they know scores are going to be going up in general. So, they're going to have to up their minimum requirements for scholarships." 
Senior Emma Dorsey first heard about the consideration for change in scholarship requirements during a college night hosted by the school. 
"It low-key freaked me out," Dorsey said. "There [are] probably going to be more colleges that have done it or are going to do it. That made me a little nervous, like, what about me? I'm not guaranteed anything, and for kids that aren't guaranteed FAFSA financial aid or kids who do average on tests, they don't know this."
Londer said that because the ACT is now a state test, Westside is providing direct preparation for the ACT in their classes, including in the English Department. Molly Spisak, the head of the English Department, said the more practice students have, the better they'll perform on the test. 
"We give students an opportunity to see what's on the writing and English portion of the test," Spisak said. "We expose students to what the ACT expects. We have a couple of conversations with students about how the test looks. Everyone does a practice test, usually in February. Then teachers will go back and talk to students individually about what they did well and how they can continue to grow going forward."
The English Department also incorporates more topics that appear on the ACT in freshman and sophomore classes, so that junior year, they can focus on the style of the test and the more difficult questions. 
"People who take the English test feel like it's what sounds best or that it's their best guessing game, but the English test is just like a math test," Spisak said. "There's a question that has a specific subject and problem to solve. You just have to figure out what that problem is so you can solve it correctly. The more practice you have with it, the better you will do."
There are also other forms of test prep available for students, such as prep courses like Three Moms and a Test. Londer said that students who are involved in the Free/Reduced lunch program receive up to a year of free online test prep from the official ACT. 
"The Assistance League comes the week before the test and does one night of test prep," Londer said. "The teachers come to junior guidance the last three weeks to talk about some tips on how to prepare for the math section, the reading/writing section and the science section."
Londer said that she thinks the test prep will be beneficial to students. However, she wanted to remind students that they are more their ACT score. 
"We just want kids to remember … while it's important … you're more than what you just did for four hours on one Saturday morning," Londer said. "You are a person, and you have a lot to contribute and that number is just a snapshot." 
About the Writers
Maryam Akramova, Lance Editor-In-Chief
Hi my name is Maryam Akramova! I am an Editor-In-Chief for Lance this year. I am currently a senior and this is my fourth year on Lance. If you have any...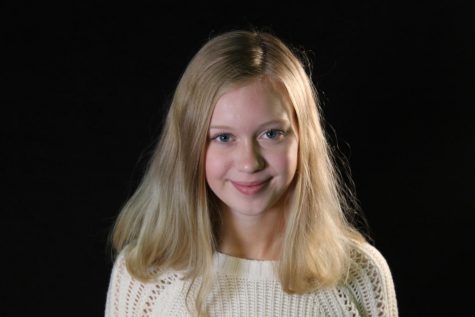 Charlotte Miller, Lance Staff Writer
Hello, my name is Charlotte Miller! I am a staff writer for Lance this year. I am currently a freshman and this is my first year on Lance. If you have...