Westside Student Designs And Models For Omaha Fashion Week
High schoolers from all over Omaha modeled at the Omaha Fashion Week that took place from Aug. 18-24. One of those students was Westside sophomore Gretchen Nelson. Nelson was the only designer from Westside that participated in the event.
"When I was younger, I was really into [fashion] and then it grew in interest when I got into high school," Nelson said."[For Fashion Week], I designed and put an outfit together and I got to wear that outfit on the runway itself."   
Nelson said designing for Fashion Week did not come without its challenges.
"[The hardest part was] probably at the beginning, deciding what I wanted to do because lots of ideas come into your head and choosing which one I specifically want to make is a big factor of what [the outfit] turns out to be," Nelson said.
Despite these challenges, Nelson said she was proud of the final product she produced.
"[I was proud of] how well it turned out and how legitimate it looks because you want it to look good obviously," Nelson said. "But being able to walk down the runway wearing my creation was what I was most excited about because I got credit [in fashion class at Westside] for my work."
Nelson said she enjoyed the event and wants other people to get into fashion and modeling with her at the Omaha Fashion Week event where she shares clothes that she works hard on designing.
About the Writer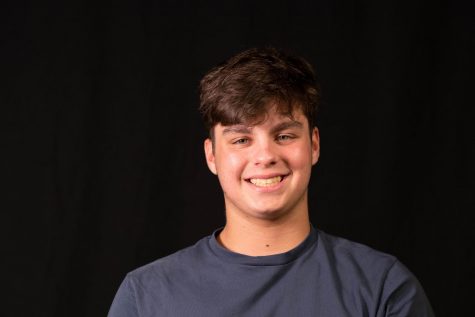 Jack Scioli, Wired Staff Writer
Hi my name is Jack Scioli! I am a staff writer for Westside Wired this year. I am currently a sophomore and this is my second year on Wired. If you have...