New Ultimate Frisbee Club Gains Over 160 Members
With over 160 members, ultimate frisbee club is one of the largest clubs Westside High School has ever seen. The club founders, Seniors Ashleigh Madsen and Malia Battafarano, said that they think their positive attitude on club fair day was a large factor in their club's success of drawing in members.
"[At the club fair], we greeted everyone who went by in a friendly manner, and just presented it as a fun thing for everyone to do, no matter their skill level," Madsen said.
Madsen said that despite the large number of members in the club, the turnout is not always that great, which is not necessarily a bad thing.
"So far we have gotten between 35 and 45 kids each time, which is a good number," Madsen said. "If you have 160 kids and they all show up, that's just too many to be able to have an efficient game."
Despite its size, Madsen's co-leader, Malia Battafarano said it is not very stressful.
"Honestly it's not stressful," Battafarano said. "Everyone's there to just play frisbee and hang out, and people are really positive. People are willing to listen [and] to be part of a team, so it's just not stressful."
According to Madsen and Battafarano, it isn't just the two of them leading the club. 
"I have Mr. Krueger helping me out…it kinda helps relieve the stress," Madsen said. 
Both Battafarano and Madsen said they are very happy with how the club has gone so far.
"I think frisbee club is a great addition to the school and I've really enjoyed being part of it," Battafarano said.
About the Contributor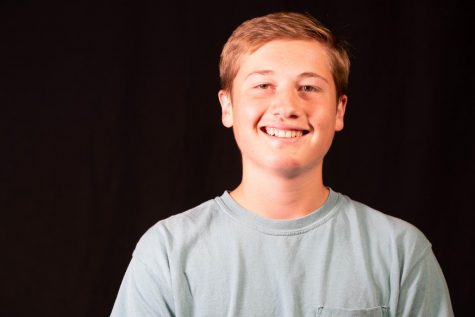 Peter Collins, Wired A&E Editor
Hi my name is Peter Collins! I am the Arts and Entertainment Editor for Westside Wired this year. I am currently a sophomore and this is my second year...