Not Free to Fail: New program assigns open mods to freshmen with failing grades beginning second quarter
Beginning Oct. 22, freshmen with a failing grade will have their open mod privileges revoked for the duration of the second quarter. They will be required to spend their open mods, with the exception of one lunch mod, in a classroom with teacher supervision. According to the program's proposal document, created by Social Studies instructor Robert Brousek, the purpose of it is to provide structure to students who need additional support. 
"[The goal of the program is to] help 9th graders adjust to modular scheduling by teaching them the skills/habits necessary to be successful in an environment where students are responsible for using their independent study mods effectively," stated the document.
 Brousek directed and designed the project. 
"In the last several years, we've seen ninth-grader failure rates be exceedingly high and alarming to us faculty, which then leads to many ninth graders, as they turn tenth graders and eleventh graders, behind on credits and behind on staying up to date on graduating on time," Brousek said.
Principal Jay Opperman said the purpose of the program isn't to punish students. 
"I think from a student's standpoint they would say 'Oh they just want to hold me in a spot' but that really isn't the goal here," Opperman said. 
According to Opperman, as of Sept. 26, approximately 38 percent of freshmen students had at least one failing grade or more, 188 out of the 494 enrolled in Powerschool. This percentage is higher than that of other grades. Only 32 percent of sophomores, 26 percent of juniors and 29 percent of seniors had had one or more failing grades. This helps explain why they are specifically trying to help freshmen, Opperman said.
The program is subject to change, depending on how many freshmen students will have a failing grade by the end of the first quarter. If the number of freshmen with one failing grade is too high to be accommodated with adequate room space, the criteria for being in the program may be raised from having one F to two Fs or possibly three Fs.
When looking for rooms to host the program in, Brousek said his first priority was finding rooms that would be large enough to accommodate the number of students in the program. 
The rooms currently designated for use are the Little Theater, upper auditorium balcony, room 222 and possibly rooms 237 and 117. Brousek said they are hoping only one room would need to be used per mod so it would require only one teacher for supervision. The room used will vary by the mod depending on availability. 
During those assigned mods, students will be able to stay on track with help from teachers. The teachers supervising will be volunteers, and those mods will not count towards their two required mods of supervision per week. Foods instructor Beth Cosentino is one of the teachers who has volunteered to supervise. Consentino said she has volunteered because she wants to help both teachers and students.
"I think Westside has a different demographic than they used to" Cosentino said. "The modular scheduling is a good thing, but middle schoolers really go from having regular school to a college campus, which is hard, so I feel like the assigned mods will give them a chance to work and have help. I'm hoping that students will have more success, and it will be easier for teachers to have less work, essentially."
 According to Brousek, the supervising teacher would not have to be an expert in the classes that students are failing in. 
"[The teachers] would just be present for those students to help them stay on task and to help them guide decisions as to what to do during that time, maybe even guiding them to go and see a teacher at that time," Brousek said. 
As of right now, Brousek said he does not intend to extend the program into other grades.
"If we can get that mindset taught at ninth grade that will help out through the culture of the school and throughout the remainder three years of their high school life …" Brousek said. "I don't foresee this going onto other grades at this time for pure reasons of space and people."
Social Studies Instructor Nathan Bramley, who is helping Brousek with the program, said he sees the need for its implementation.
"The main thing is we have a lot of kids," Bramely said. "We've seen [students struggling] with our eyes and we've seen it with the numbers of kids who are not doing well … we're not willing to give up on them … It would be the easiest thing to just say 'It's their fault. They've gotta learn their lesson.' We don't want that. We want to give them a second chance to get up on their feet because too many times kids come here and get in a hole they feel they can't get out of, and we want to get to them before they get to that point. We care about those kids. We want them to make good decisions." 
While no students have experienced the program yet, they have mixed opinions about it.
Freshman Josh Meyers said he thinks whether or not the system will motivate freshmen depends on the student.
"I think there's a difference between trying your hardest, like if a class is too hard for you, and slacking off, so then I think it should depend on if you're just slacking off or just having a hard time with the class," Meyers said.Â
Freshman Kerrigan Wonder said she thinks the program will be helpful.
"I think [the program's] good because some people aren't responsible enough to talk to teachers about their grades," Wonder said.
One aspect of the program is that students who raise their failing grades during the quarter must remain in the program. Wonder said she believes this part of the program which requires students to stick with the assigned mods is reasonable.
"Students can still bring their grades down even after they've brought it back up," Wonder said. "It will keep them on track so I think that's fair."
Not all students are a fan of this idea.
"I don't like that because what if you got your F up?" Freshman Joe Beckman said. "I think if you had an F and got it up you shouldn't have to stay there."
Sophomore Jorden Debas said he believes the program is valid.
"I can understand it from the teachers' perspective, but at the same time, from the students perspective, [open mods are] a time to be free," Debas said. "I understand that it's not a right, it's a privilege, because most of the schools in America don't have our mod thing. I think [the program] should happen for students that are failing, maybe not just one class but two classes, because one class, so early in the year, is easy to fail. Like one time being bad on a test and you fail."
About the Contributors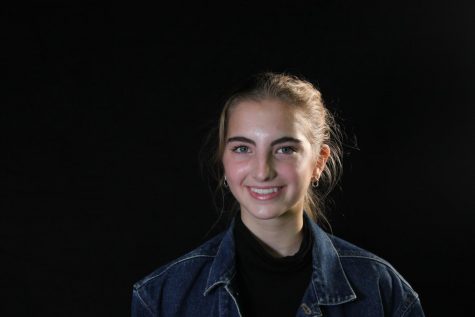 Julia Steiner, Lance Editor-In-Chief
Hi my name is Julia Steiner! I am an Editor-In Chief for Lance this year. I am currently a senior and this is my fourth year on Lance. If you have any...
Sage Wein, Lance Graphic Designer
Hi, my name is Sage Wein! I am a Graphic Designer for Lance this year. I am currently a senior and this is my first year on Lance. If you have any questions...