School Board Implements New "First Friday Feedback" Program
Hang on for a minute...we're trying to find some more stories you might like.
The Westside School Board recently created a program called First Friday Feedback, where they will hold meetings at the high school on the first Friday of each month. The board felt the need to reach out to the students, staff and community members of Westside to receive feedback and share ideas, all which will take place at these meetings.
"[First Friday Feedback] is a new idea that the board and Dr. Lucas came up with for this year," Brandi Paul, Westside Director of Communications said. "It has been a goal that they established that they really want to make sure they are as open and transparent and reachable with our community as possible, especially with our students. Every month on the first Friday, they're going to be [at the high school interacting with] our students and our staff members, and [they will] just try to get a feel of what's going on in the district."
Paul said that the goal of these meetings is for the community members, staff and students to gain better relationships with board members and the superintendent. 
"Our board members and Dr. Lucas are real people, they are parents, they are alumni of Westside," Paul said. "We want our community to know and feel like they can approach them with anything that they're thinking about. So, this is just a way to establish a nice, comfortable conversation."
President of the school board, Adam Yale, said that the meetings are also a way for the board to understand concerns students may have about what is happening in their school and community. It is an opportunity for administration and students to understand each other.
"I think when you're on a school board, or when you're part of Westside as a staff member, we like to say that the concerns of the students come first, but I think, sometimes, unless you interact with lots of students, you might not be quite sure what that is," Yale said. "So, this is an opportunity for everybody to just get to know one another a little bit better and figure out where we need to go as a district, and what the needs of the students are. We know that there are a lot of talented students in our district and a lot of folks with some really good perspectives, and so we'd like to hear those."
Yale said that the board is excited to meet with different members of the Westside community.
"We'd love to see lots of folks there on Friday and we look forward to visiting with everyone and hearing what's going on in their academic year," Yale said.
About the Contributors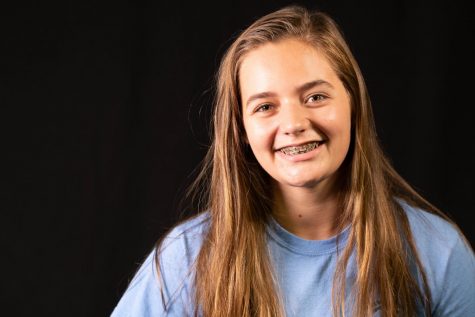 Ava Van Gelder, Wired News Editor
Hi my name is Ava Van Gelder! I am the News Editor for Westside Wired this year. I am currently a sophomore and this is my second year on Wired. If you...