Tech Support Explains New Printing System In IMCs
Hang on for a minute...we're trying to find some more stories you might like.
Many changes and new additions were added to Westside High School for the 2019-2020 school year. A new addition in each of the IMCs, specifically for the Math, English, Social Studies, Media department and soon Engineering IMC, were new printers and a new printing process to go with them. Librarian Theresa Gosnell said that the new printers help with privacy and reduce paper waste, both of which were major problems with the printers last school year.
"When people print, especially teachers, there's confidentiality," Gosnell said. "When you go [to the printers] now, you have to actually be there to print papers out, and type in your ID. With the wasted paper, you're going to waste toner as well. Hopefully in the long run this will make it easier for everyone to print stuff out."
According to IT Manager Michael Sanchez, the new printers were added due to the end of the previous printing contract.
"It was time for a new printer contract and with it came new printers," Sanchez said. "We decided to go [with] a model used by other school districts and universities called 'print release stations', [which] allow students and staff to use any of the copiers to print a document versus one set of printers in the building, [like the old Three Amigos]."
Sanchez said that there are no current plans to add more printers in the building but more may be added if necessary.
"We rolled out all of the printers on Monday and Tuesday of [the first week of school]," Sanchez said. "No more are scheduled to be added currently, but as we use them over the next few months, we are able to adjust where we might need to add more."
Sophomore Katie Opperman said she thinks that the new printers are more confusing than the previous ones.
"I think the old printers were easier to use," Opperman said. "I didn't expect [the new ones] to be giant and hard to work with."
Senior Madison Hinderliter said that she agrees with Opperman on the printers being rather difficult to use.
"I didn't expect [tech support] to do this," Hinderliter said. "[They're] not really working for me, it's frustrating."
Sanchez said that he believes the new printers are a major improvement compared to the old printers, especially in regards to paper waste. 
"One of the budget cut recommendations that the previous superintendent suggested was paper," Sanchez said. "Last year, we used 2 million pages of paper during the second semester at the high school alone, and that number doubles district-wide. [The new printers] are the best way to go forward to reduce paper waste [in the school]."
About the Contributor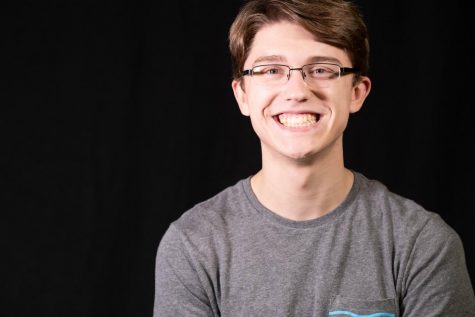 Will Eikenbary, Wired Managing Editor
Hi my name is Will Eikenbary! I am a Managing Editor for Westside Wired this year. I am currently a Junior and this is my third year on Wired. If you have...