Movie Review: Out of Omaha Shines Light on Poverty, Perseverance in Moving Film
Before Senator Ernie Chambers became the longest-serving state senator in Nebraska history, he was a young barber on the north side of town who fought for his rights.
Now, over 50 years later, director Clay Tweel paid homage to that young man as he input footage from 1967's A Time for Burning in his newest documentary Out of Omaha.
The film, which premiered for the first time at a non-movie festival event at Aksarben Cinema Thursday, focuses on twins Darcell and Darrell "Rell" Trotter as they come of age in the streets of North Omaha. Raised by a single mother surrounded by poverty, the two were into drugs and gang activity. However, Rell is able to escape to live with their father in Grand Island when Darcell is presented the opportunity to go to college.
While telling a story of poverty and racial boundaries, the documentary hones in on how important family and close friends really are in times of trouble. The film displays coming of age not in the same way as Sixteen Candles, but in a way which highlights perseverance in a deeper, more intricate sense. The film portrays the twins not as heroes, but as leaders and selfless men despite all the challenges they've faced head on.
What's most important, however, is that the film sparks conversation. I could write 1,000 words on the emotion, feeling and deeper meaning of Out of Omaha, but I'll leave it at this: I was able to hold a 25 minute, intellectual conversation about the world we live in.
Clay Tweel, Executive Producer J. Cole, the Trotters and many more told a story worth listening to. Out of Omaha runs at Aksarben Cinema through Thursday, September 5, 2019, with showtimes at 1:45, 7:30 and 9:45 p.m. each day.
About the Writer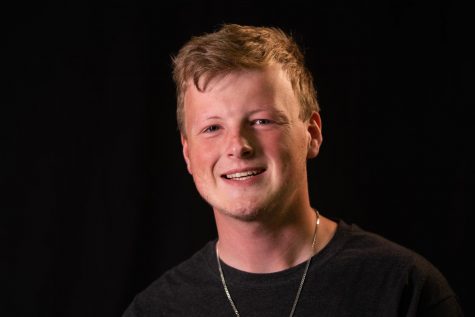 Jonathan Snover, Sports Journalism Co-Editor-In-Chief
Hi my name is Jonathan Snover! I am the Co-Editor-In-Chief for Sports Journalism this year. I am currently a senior and this is my fourth year in journalism....