VIDEO AND STORY: Grand Opening Of Westbrook Elementary's Hawkins Boys And Girls Club
Westbrook Elementary's Boys and Girls Club reopened after intense renovation on Monday, August 12. The new building includes a culinary arts classroom, a drone obstacle course, art classrooms and various STEM activities. There is also an innovation space on the same level as the school that Westbrook can utilize this space during the day. Thanks to the new facility, students have a safe and innovative place to go after school.
"We really value our partnership with [Boys and Girls Club] because of the things that they do for families," Westbrook Principal Tyler Hottovy said. "We have a large section of families that don't have any childcare after school, and parents are working hard to earn income for their family and it's just one safe spot for them to be."
The new space also allows for younger students to be separated from older students, giving them separate bathrooms and their own activities to do. Boys and Girls Club also serves students dinner, so children and their families do not have to worry about where their next meal is coming from. Such an extreme renovation, however, does not come at an easy price.
"With the help from a bunch of super generous donors, especially the Hawkins family, we were able to raise almost three million [dollars] to update our Westside space," Hottovy said.
Ashley Ellington, Boys and Girls Club unit director, said that the new space is able to hold around 300 members. Ellington said that Boys and Girls Club is hoping to hit this number and is excited about all the new opportunities that the new building has in store.
"[Boys and Girls Club is important for our community to have because it] keeps those kids off the street," Ellington said. "We want to make sure that when kids get done with school, [they] know that they have a place to go. They have a place where they can hang [out] with their friends, where they can build relationships with adults and try some exciting new things that they are not able to experience at school or at home."
Hottovy said that Westbrook appreciates their partnership with Boys and Girls Club. 
"We are thankful for our partnership [with Boys and Girls Club]," Hottovy said. "We are proud that the club is on our side."
About the Contributors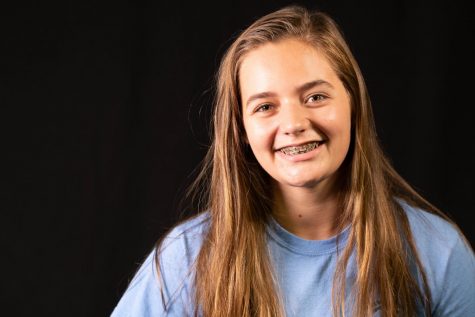 Ava Van Gelder, Wired News Editor
Hi my name is Ava Van Gelder! I am the News Editor for Westside Wired this year. I am currently a sophomore and this is my second year on Wired. If you...
Hannah-Kate Kinney, WTV Executive Producer
Hi my name is Hannah-Kate Kinney! I am an Executive Producer for WTV this year. I am currently a senior and this is my third year on WTV. If you have any...