Notable Amount Of Westside Staff Leaving District This Year
Due to budget cuts, personal decisions, and retirements, a notable number of teachers will be leaving Westside District as of the end of this year. According to Principal Jay Opperman, 19.5 teachers will be leaving the high school next year for various reasons.
Sarah Percival is the current World Language department chair and a French instructor. She has been teaching for 13 years and has been at Westside for 11 of those years. It was her decision to leave Westside, although she said that there would have been a French position cut anyway. Her current job situation for next year is unknown, but all of her class loads will be handed to Anne Johnson to cover.
Percival said that she does not believe the district values learning languages. However, she said she still believes that students are what makes this place great, and it is unfortunate that decisions like these have to be made.
Assistant Principal Kimberly De La Cruz has been at Westside for 15 years and will be leaving the high school as well, although next year she will still be working for the district. De La Cruz is being promoted to director of Secondary Teaching and Learning for Westside, which is housed at the district office. Lois Rasgorshek, current freshman and sophomore girls dean, will be taking her position as an assistant principal next year.
"People asked when I left the classroom if I would miss working with kids, and I told them I'm still working with kids," De La Cruz said. "I'm just working on behavior, not commas. I do think that I'll miss having regular interactions with students."
Elizabeth Black, Spanish and Latin instructor, is planning to teach Latin and Spanish at a K-12 school. However, to do this, the school board still needs to accept her resignation and the school she said she is hoping to work at, Cedar Bluffs, has to approve her proposal in May. According to Black, another teaching position in the language department was going to be cut next year due to budget cuts, so she decided to leave the district and allow another teacher to stay and keep teaching Spanish.
"[With] the budget situation, I understand where they're coming from, but I just wish that language was thought of more as an asset rather than a hoop to jump through," Black said. "It sends a message to the community, to the students, that language is not important when they make these big cuts to the department… I understand what's going on, but I'm not happy about with it, and that's why I decided to look outside of the district."
To cover her class loads, Carlyn Harvey will be teaching all of the Latin students next year, which she has done before. According to Black, next year's Spanish classes will be larger to accommodate for fewer teachers, and there will be caps put on class sizes as well.
"You put your money in places that you value, so it's just really sad and depressing, and I wish it were different," Black said. "But you've got to be resilient and show kids that you can do what you need to do, what you have to do, in order to live your passion."
Marketing instructor and Business Department chair Sarah Schau will be a dean at Bellevue West High School next year. Schau said that she believes she is being replaced, although that decision has not yet been made.
"I've kind of been contemplating this entire year, I've had my administration degree for about nine years," Schau said. "I could either choose to pursue that or continue where I am, and I'm happy with where the program is, and where things are here, so I thought now is the right time to move on."
Brenda Zabel, currently a science instructor and Science Department chair has been teaching for 33 years. Next year, however, she will be retiring from her position. She has been debating this decision since the beginning of the year and made her final decision in winter. She said she is going to try something other than being a high school science teacher, and that she wants to try it while she "is still young enough to give it a good shot."
"I'd like to think that means there is an opportunity for 18 new people to come in and put their mark on the program, and I always think it's good to bring in fresh ideas and energy," Zabel said. "I'm optimistic. This place has always had great teachers and I'm sure there will be more great teachers coming in the fall."
While Zabel says that she believes that teacher retention is not a Westside problem, but instead a nationwide education problem, students like senior Sam Ali find the significant departure unsettling.
"When a lot of experienced teachers leave, it's going to lower the quality at [the] high school or any school in general," Ali said. "I feel like Westside's quality is going to go down a little bit."
About the Contributor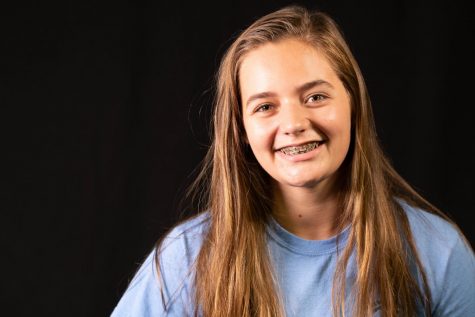 Ava Van Gelder, Wired News Editor
Hi my name is Ava Van Gelder! I am the News Editor for Westside Wired this year. I am currently a sophomore and this is my second year on Wired. If you...