Westside Inducts National Honor Society Members
On Tuesday, April 23, selected  Westside juniors and seniors had the honor of being inducted into the National Honor Society [NHS]. NHS is a national organization that recognizes outstanding students in four basic areas: scholarship, leadership, service, and character. At Westside, there is a certain process used to determine which students get inducted. History teacher Bob Brousek said the first step is looking at academics and service. Traditionally, juniors and seniors with a mark point average of 6.4 or better are considered. In addition, juniors must have met their 60 hours of service and a senior must have met their 80 hours of service by January.
"If [the students have met the requirements] we send out a letter through homeroom saying 'you've met the initial requirements and if you're interested, you can go through step 2,'" Brousek said.
Following this, students must write a short essay about their leadership and character. They must also get sponsor signatures based on a point system from their clubs, sports, activities, etc., to determine how active and involved they are at Westside. Once they turn their applications in, these prospective students are reviewed by certified faculty. They are asked to report on any potential negatives to a student's character. After this process, a list of students that have met all the requirements are voted either positively or negatively for a recommendation by Westside's faculty committee. A positive recommendation will go to Principal Jay Opperman who then sends a letter to a student's family, congratulating them on making it into NHS. Junior Morgan Mumford said that she was very happy and relieved when she found out she had made it in.
"I knew several people had applied for it, so to be one of the few that made it was very exciting," Mumford said.
If a student receives a negative recommendation, they can appeal to Opperman, who then has the final say on whether or not the student is qualified for NHS. Finally, students who are selected are invited to an induction. During the induction, students participate in a candle lightning ceremony that is  symbolic of all four of the principles of NHS. They then take an oath, receive their certificates, and are officially inducted. Mumford said being apart of NHS is a huge privilege and very special to her.
"It makes me feel like all the hard work I've put into school, clubs, sports, etc., have finally paid off," Mumford said. "Especially now that I'm a junior, soon to be senior, this award kind of encompasses my years of being at Westside and everything I've put into it.
Brousek said that NHS, for many decades, has acknowledged those students whom faculty and administration believe deserve recognition because of their achievement of the four principles. This honor is also something students are able to add to their college applications and resumes.
"It's one more honor that can bestowed on these students for the hardwork and dedication and the decisions they've made," Brousek said.
The following is a complete list of all those who have been elected to membership.
Seniors: Elise Choquette, Jackson Davis, Lilian Fogland, Alyssa Huie, Eli McCabe, Kaitlyn Nesbitt, Elisabeth Nielsen and Stone Webber.
Juniors: Maryam Akramova, Katelyn Allen, Kaitlyn Avery, Malia Battafarano, Claire Benson, Elizabeth Berry, Komlan Bokovi, Jadin Booth, Jacob Caffey, Lilly Castellan, Eva Collins, Abigail Cota, Eleanor Dodge, Jacy Dragsten, Yasmine Elrefaie, Isabella Forman, Cynthia France, Claire Garman, Minna Glover, David Goodwin, Harper Gordman, Eli Gosnell, David Guo, Abigail Hellman, Isabela Hovorka, Brooklyn James, Theodore Jansen, Samuel Kelly, Hannah-Kate Kinney, Jack Kinney, Bethany Krenzer, Kelly Kroeger, Lauren Kruger, Angela Li, Lukes Loontjer, John Maier, Ashleigh Madsen, Meredith Matz, Meghan Maynard, Hunter McKay, Emma Miller, William Morrow, Morgan Mumford, Ella Paulson, Reese Pike, Jonathan Reinert, Nicholas Reinert, Spencer Schneiderman, Edwin Schweikert, Joshua Siegel, Sean Sindt, Gabriel Snow, Julia Steiner, Colin Tomcak, Alexandria Vandenberg, Lan Volberding, Samantha J Wahl, Ella Wedergren, Michael Wenzl, Delaney Wetjen, Tyler Williams and Ethan Yaroch.
About the Writer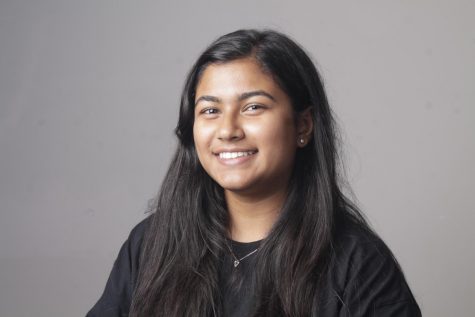 Simmy Niroula, Staff Writer
Hi my name is Simmy Niroula! I am a staff writer for Westside Wired this year. I am currently a junior and this is my second year on Wired. If you have...