German Students Attend Statewide Convention
Thirteen of Westside's German students attended the state wide German Convention which was held in Lincoln at Schoo Middle School.
German students Maggie Siler, Noelle Abels, Duha Alabbas, Avery Nicklous, and Maddie Flansburg competed in the German quiz bowl category and placed first overall.
"There was a quizlet with over 200 terms, so [the team] had to have as much memorized as possible so that no matter what question popped up, we'd be able to answer it," freshman Maggie Siler said.
The convention takes place every year and any German student from the state of Nebraska is able to attend. German Instructor Amber Hollenbeck said students can use the competition as a way to compare to other German students across the state.
"They can meet other students that are taking German, and [the convention] exposes [students] to things they wouldn't necessarily learn in class like different cultural, historical, and geographical type things," Hollenbeck said.
Other honorable mentions from the convention include Maddie Flansburg and Melissa Allen who competed in the Black Forest Gâteau cake contest and won first in their category. The convention's cake competition consists of three different German cakes.
"There's three [cake] categories, the convention provides the groups with recipes and the students have to translate from German to English and translate all the measurements. Then the students prepare the cake the night before and then bring it with them," said Hollenbeck.
Avery Nicklous and Duha Alabbas won for the best cake overall with their Apfelkuchen cake. Samyak Pandit won third place for his poster design, and Jenna Young and Holden McCarthy won third place for their artwork.
About the Writer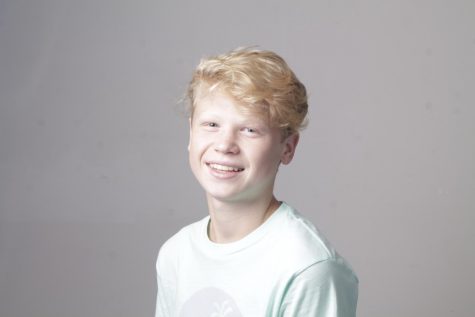 Jude Lowe, Staff Writer
Hi my name is Jude Lowe! I am a Staff Writer for Westside Wired this year. I am currently a freshman and this is my first year on Wired. If you have any...