Incentive to Stay Home
New H3 Careers Act may pay students to go to college in Nebraska
Hang on for a minute...we're trying to find some more stories you might like.
Many students in Nebraska have the potential to go onto great things. But a lack of funding can sometimes prevent them from reaching their goals. A new venture by the University of Nebraska system seeks to change that, along with helping out with a steady
"There is a lot of research out there that says to have good systemic economic growth, you need to have your population grow by about 1% a year," said Jim Sutfin, Millard Public Schools Superintendent. "We don't have 1% growth in the state of Nebraska."
Sutfin said he believes this is mainly due to the lack of students staying in the state for higher education, and forming careers elsewhere when they are needed here. Sutfin said he wants a steadier path for hardworking and qualified students to attend higher education at two-year and four-year colleges. Sutfin said he wants some way to keep Nebraska's youth in Nebraska, and for those students to have the chance to be successful. In the meeting between Sutfin, Bounds, the Chancellor of UNL, Ronnie D. Green, they discussed a solution and proposed a bill, written by Bounds, to Senators John Stinner, and Senator Lou Anne Linehan.
"Hank Bounds was the one that took the lead on this," Sutfin said. "He got input from myself and other people and then wrote that bill."
The bill is called the H3 Careers act or LB639 and is aimed at getting in-state students to attend post-secondary school in Nebraska, getting an education for high-wage, high-skilled, and high-demand jobs.
"LB639 is essentially a tool for funding scholarships, and this is something to incentivize high wage, high skill, high demand jobs like, nursing, engineering, kind of those scientific or business related jobs that will require some higher education," Clark said.
According to Sutfin only half of all Millard students that score a thirty or higher on their ACT stay in Nebraska for college. This was thought to be partially due to secondary education in Nebraska. Sutfin said he blames part of the problem on academic aid, saying that a high score on the ACT would get you more academic aid places other than in Nebraska. High-skilled students are leaving Nebraska because they are getting more aid in other states.
Nebraska's unsteady population has also been causing problems for its economy.
"The main problem is the lack of a qualified workforce for all the jobs we have available." Nebraska State Senator John Stinner's Research Analyst Mitchell Clark said.
Sutfin met with Hank Bounds, President of the University of Nebraska Lincoln, and others to discuss these issues.
Sutfin met with the president of University of Nebraska Lincoln, UNL, and the chancellor at UNL about the fact that half of the students, at least in Millard, that score a thirty or above on their ACT do not attend a Nebraska state school.
Scholarships for Nebraska state schools will be given out based on ACT scores. Students in Nebraska that receive a 30 or higher on their ACT will be given a set amount of scholarship money to further their education if they commit to an H3, high wage, high demand, high skill, career.
If and when the bill is passed the state will then allot approximately $10 million in the first year, $20 million in the next, $30 million in the year after that, and then that $30 million continue into the future, for students..
According to Clark, the money will be gathered through private donors of the Universities. When the Universities' goals are met the State will be obligated to match it to reach the $10, $20, and $30 million goals, for scholarships.
A hearing was held on Feb 6 discussing the issue. Sutfin testified in favor of the bill and stated that there were no opposing testimonies. There are also people ready to promote the bill if it is to pass.
"If it passes absolutely,  I'll promote it through social media, I have a pretty good twitter following, I would talk to our principals, and have opportunities to talk with our guidance counselors," Sutfin said. "[I would] have the University of Nebraska come to talk to my administrative staff. If this passes I want to utilize every bit of it as I can because we want high wage jobs."
According to Clark, Nebraskans can also help promote the bill by contacting state senators, the education committee, and reach out to the legislators to move it forward for debate.
"There is no place like Nebraska," Sutfin said. "We know that we are raising great kids with great work ethics. It is imperative that as a state we recruit talent in, but we also recruit to retain our talent. By doing that, we will have economic growth and the biproduct of this for our students is that they will have the ability to graduate from college with minimum or low debt."

About the Writer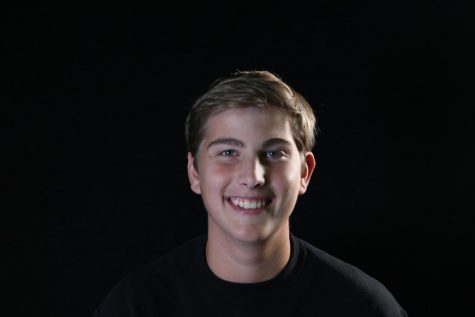 Luke Steiner, Lance News Editor
Hi my name is Luke Steiner! I am the News Editor for Lance this year. I am currently a sophomore and this is my second year on Lance. If you have any questions...