ACT Takes Advantage: Students Question the Cost of the ACT
Students question the cost of the ACT
Hang on for a minute...we're trying to find some more stories you might like.
Beginning in 2020, Creighton University is making the ACT and SAT optional for the admissions process. It's one of many colleges that have started to become test optional, which leaves the door open for further discussion over these standardized tests and the companies behind them.
The companies that run standardized tests, specifically ACT, Inc. and the College Board, promote division between students in order to make a profit. However, these companies are considered nonprofits, and they don't have to pay income taxes. The College Board makes about $53 million in revenue, while ACT Inc. makes $23 million, according to Americans for Testing Education Reform (AETR).
At Westside alone, more than 85 percent of seniors take the ACT, according to the head of the counseling department, Vicki Londer. There is a Nebraska state law, Statute 79-760, which includes a section about standardized testing that, has been revised to have all juniors taking the ACT in April. According to Londer, most of the students at Westside take the ACT at least three times. This means money. Quite simply put, the organizations that run these tests are making bank. In fact, according to AETR, Marten Roorda, the CEO of ACT Inc. makes $734,538 in compensation, which is the money he got from being a part of the organization's board. This is 978 percent higher than the industry average for CEOS of nonprofit organizations.
Obviously, these companies are churning out a profit, but how does that promote division? In order to make so much money, the College Board has students pay for their services quite often. To take an AP exam, it costs $100, to send those scores to colleges,it's $15 dollars per report, and, starting in 2019, it'll cost $40 to cancel a test. The constant payments students have to make are a financial burden.
The burden is what causes this class divide, which the College Board and ACT, Inc. perpetuate. Those who can pay have the advantage when it comes to these types of tests. Instead of trying to accommodate low-income students, who already are disadvantaged, the companies chose to give metaphorical stepping stools to those who can already see over the fence.
According to Londer, there isn't enough money for low-income students to have their testing fees waived. This includes AP testing, and students who are on free and reduced lunch pay $63 rather than the $100.
"For students on free and reduced lunch, it's hard sometimes to have access [to] those things that could help them better themselves or help them in their college career, because the funding is just not there," Londer said. "It's very frustrating for me, as a counselor, that I don't just have a batch of funds that I can go to and say, 'I need money for this test.'"
This economic divide that these companies are supporting already exists. Low-income students already face a challenge due to a lack of resources at home. According to The Edvocate, an organization that argues for shifts in educational policies, socioeconomic status has a profound effect on a student's education. Lower income means having a harder time in school. Companies like ACT, Inc. and the College Board harm students who are socioeconomically disadvantaged through their high fees and test prices, despite of their mission to advance and enhance the education of the youth in this country.
"[The College Board] is a nonprofit, but so is ACT, but I think that they're the most for-profit institutions around," Londer said. "Everything you do costs money. I just don't know how they can say they are a nonprofit."
There isn't really anything students and teachers and administration can do about this problem. It's bigger than us. Still, I think it's just as important to know what's going on. Staying informed about this type of injustice, something that's so upsetting because it's so callous, is beneficial for students. Those who promised they could be trusted with our futures and education are abusing that trust for money.
At the end of it all, it's not just about the profit or the status of these organizations as a nonprofit. It's about the students. The organizations that take advantage of students' dreams and hopes are despicable. I think understanding how sometimes the odds are always stacked against us can light a bit of a fire to make a difference. Maybe we can't do anything yet, but spreading this knowledge could ignite a change bigger than ourselves.

About the Writer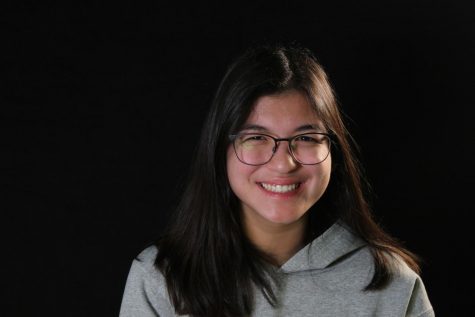 Maryam Akramova, Lance Editor-In-Chief
Hi my name is Maryam Akramova! I am an Editor-In-Chief for Lance this year. I am currently a senior and this is my fourth year on Lance. If you have any...