Pride Players: LGBTQ+ Youth Theater Group Celebrates 20 Years of Production
LGBTQ+ youth theater group celebrates 20 years of production
Pride Players is a show comprised completely of scenes both comedic and dramatic, all written by the students in the program. Over the course program, Pride Players has allowed over 473 teens to tell their stories through acting.
Pride Players is an improvisational theatre piece exploring what it means to be an LGBTQ+ allied teen in Omaha. Directed by The Rose Theater's Brian Guehring, Pride Players brings an inclusionary space to our city's theatre community. Guehring said he came upon the program as a graduate student.
"When I was in grad school, I did lots of drama work with a queer outreach center in Dallas," Guehring said.
He is a member of the LGBTQ+ community and said he feels passionate about the project.
"When I came to The Rose, I proposed to do this queer piece," Guehring said. "All of the full time staff members at the Rose direct in the Teens and Theatre Program and I am a passionate advocate to make sure our schools and communities are safer for queer youth. I'm a believer in empowering youth to use their voice in what is important to them."
Pride Players has been running for twenty years,  which, according to Guehring, is a large accomplishment for an LGBTQ+ program. Guehring said the program has reached over 14,500 teens, parents, teachers, counselors, and community members since it began. He said he believes that the longevity of the program has everything to do with the Omaha community.
"Omaha has one of the three longest running queer youth theaters in the U.S.," Guehring said. "The others are in Boston and Chicago, which are much bigger cities. So the fact that Omaha can support this work for as long as it has, is an incredible testament to the leadership and the queer youth community."
Pride Players helps to raise money in the community for inclusive organizations all over the metro area. The program has raised almost $40,000 for Omaha's community partners: Gay, Lesbian & Straight Education Network, Proud Horizons and Parent and Friends of Lesbians and Gays, Omaha. Guehring said Pride Players puts an emphasis on helping its students find their own path in life.
"We want them to find a supportive environment of other teens and adult allies who want to listen to them and validate who they are and what they have to say," Guehring said. "We want them to have an audience that applauds their stories and is inspired by their bravery. I want to empower young teens to speak their truth and talk about what's important to educate their community."
Max Monahan, a sophomore at Millard North High School, is a member of Pride Players. The thing he said he admires most about Pride Players is that he felt he could do what he loved with absolute inclusivity.
"I learned that through unification you can and will get through anything that comes your way," Monahan said. "I really enjoy having self expression through humor with deeper meanings, which is almost all of Pride Players."
Monahan said he feels he has made many friendships throughout his time in Pride Players.  
 "A powerful bond I made was with two people for sure," Monahan said. " [A close bond] was with one of my friends, Abby. Although we don't have much time to see each other, she means so much to me and has helped me through so much. Also with one of my directors, Brian. He is one of the most talented yet smart and inclusive people that I know."
Guehring said he is thrilled the Omaha community has continued to come back year after year to see the shows and join in the magic along with the actors.
"Omaha has a lot of very supportive teachers, adults and community members who also feel very passionate about pride youth," Guhering said.
Guehring said he hopes that through Pride Players, the audience will be inspired to take the next level of activism. The purpose is not to make audiences sad that there is no possible solution, but to get out into the community and make change happen.
"A huge thing we emphasize in creating theatre is using humor and theatricality to grab the audience's attention," Guehring said. "The great thing is when an audience member says, 'Wow, not only did I learn a lot, but that's a lot of fun.'  People think its medicine they have to take to hear about these issues, but it's fun and not depressing."
About the Contributors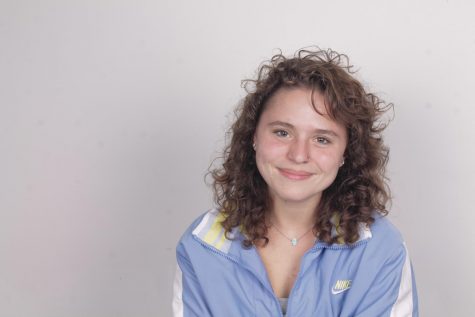 Daisy Friedman, Lance Copy Editor
Hi my name is Daisy Friedman! I am a Copy Editor for Lance this year. I am currently a sophomore and this is my first year on Lance. If you have any questions...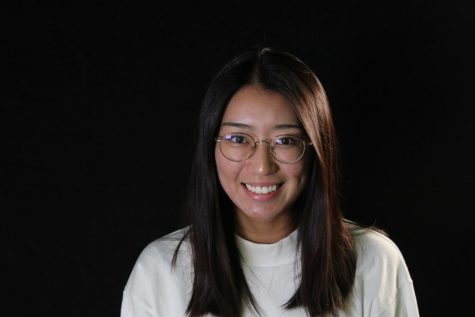 Angela Li, Lance Graphics Editor
Hi, my name is Angela Li! I am the Graphics Editor for Lance this year. I am currently a senior and this is my second year on Lance. If you have any questions...