Brown Hits Buzzer Beater as Warriors Qualify for State Tournament
Hang on for a minute...we're trying to find some more stories you might like.
Thirty-five percent. That's what the Westside boys basketball team shot from the three point arc in the A-6 district final on Tuesday.
But with 1.6 seconds left and a two point deficit, that wasn't going through junior forward Carl Brown's mind. As Chase Thompson tipped the ball his way, he let the shot up as the buzzer sounded and, after a long second of dancing on the rim, the ball found the net. Deafening noises rang around Westside's main gym following the play as the students rushed the court.
That was the climax to the 2019 A-6 district final in which Westside hosted Millard North on Tuesday night. The game got off to a quick start in the first quarter, and the Mustangs carried a 13-12 lead into the short intermission. But then both sides went ice cold from the floor, and the next basket didn't come until over four minutes in the second had passed. Westside head coach Jim Simons said it was about keeping composure when they were cold.
"We just thought we were really sped up offensively, and that happens in district finals. There's so much pressure," Simons said. "We just talked at halftime about trying to relax, trying to be patient, trying to calm ourselves down."
The Warriors came out with a 12-4 run, and then Millard North answered with a 10-2 run of their own. Westside led 34-32 after three quarters, and it was down to the wire from there. The Mustangs would not see a lead until under a minute remained when Hunter Sallis hit an and-one opportunity, and Chase Thompson returned the favor from the top of the arc. In chaos, Bret Porter put the Mustangs back on top with a layup of his own with 1.6 seconds on the clock.
That's when Carl Brown found the basket.
"I was feeling confident with it," Brown said. "I knew it was going to fall. It did that a couple times earlier, and I just–I was confident."
Westside will return to action on Thursday, March 7, 2019, when they begin the state tournament at Pinnacle Bank Arena. Time and opponent will be determined at a later date. Follow Westside Wired on Twitter for updates.
About the Contributor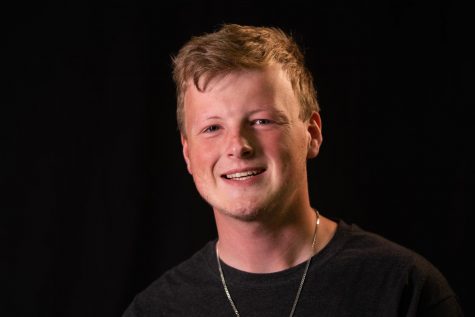 Jonathan Snover, Sports Journalism Co-Editor-In-Chief
Hi my name is Jonathan Snover! I am the Co-Editor-In-Chief for Sports Journalism this year. I am currently a senior and this is my fourth year in journalism....