Best Picture Preview: Reviews of Roma, Bohemian Rhapsody, The Favourite and Green Book
With the Academy Awards taking place this Sunday, I decided to take it upon myself to watch and review each of the eight movies up for Best Picture this year. This review is of the last four movies I watched, with the other four nominees (Black Panther, A Star Is Born, VICE and BlackkKlansman) being reviewed here. These films are being reviewed in no particular order, and I'll be giving my general opinion of the movie instead of using a rating system or comparing them to each other. Without further ado, let's get into the last four nominees for Best Picture.
Roma:
The first film I watched from this collection of nominees was the foreign film Roma directed by Alfonso Cuarón and starring Yalitza Aparicio. Right off the bat, I'd consider Roma to be the slowest moving film up for Best Picture this year. Coming in at a whopping two hour and fifteen minute runtime, I was definitely thinking about the length of this movie as I watched it. In addition, Roma is filmed entirely in black and white with all of the dialogue spoken in Spanish, making it feel a lot less approachable to standard audiences. However, with all of these factors against it, how does the film hold up? I'd consider Roma to be a decent success. One of my biggest problems with the movie was the pacing, and although the movie did feel long at points, the cinematography in the film is why I continued watching. The numerous shots of the landscape and buildings were gorgeous and they made up for the lack of a traditional story structure in the movie. Aparicio did a fantastic job of conveying emotion through her character in the movie. Even though I couldn't understand her character verbally, I could easily tell what her character was thinking in almost every scene of the movie. Overall, I really enjoyed how experimental Roma was as a film. The movie isn't going to get your heart pumping or put you on the edge of your seat like other nominees this year, but if you're looking for a slower, more thought-provoking movie to watch, Roma might be just right for you.
Bohemian Rhapsody:
The next film that I watched from this collection of nominees was the biopic, Bohemian Rhapsody directed by Bryan Singer and starring Rami Malek as Freddie Mercury. Beginning at the start of the band's success, Bohemian Rhapsody tells the story of how Queen found their stardom and wrote their music. It also focuses on some of the aspects of lead singer Freddie Mercury's life. One of the major questions I had in mind before seeing the movie was if the film would hold up even if you weren't a fan of Queen. While I definitely enjoy Queen's music, the only real person I know about from their band is Freddie Mercury, and I can only name a handful of their songs. However, even with my lack of knowledge about the band, I enjoyed the movie quite a bit. Malek's performance as Freddie Mercury was one of the most impressive of his career, and none of the other members in the band felt out of place. In addition, I liked a lot of the musical segments, and the cinematography of the film wasn't half bad, especially in the final scenes. My only major problem with the movie was that some parts of the dialogue felt a little forced and took me out of the moment. I would have liked to see a more serious approach taken, especially with some of the song writing scenes, as those felt very fake and over-the-top. If you're a fan of Queen, I'd definitely say to see this movie while it's in theaters as it's an experience that you'll probably enjoy. Otherwise, if you're looking for a fantastic performance by Rami Malek, or just want to listen to some classic rock, I'd recommend Bohemian Rhapsody as one of the more audience-pleasing films this year.
The Favourite:
The next film I watched from this collection of nominees was The Favourite, and I can say without a doubt that it's one of my "favourite" films of the year. Directed by Yorgos Lanthimos, and starring Olivia Colman, Rachel Weisz and Emma Stone, The Favourite is a period piece set in 18th century England and is a story of revenge, heartbreak, and what people will do to gain power. I was a little slow to see this movie at first, as in my experience, most period pieces can be very slow and boring, however, Lanthimos manages to make every scene in the movie an absorbing experience to watch. Everything from the acting to the set design is polished and perfectly captures what I see as the ideal "Oscar movie". All of the scenes in the film feel gigantic in their scope, and I could hardly take my eyes off of the screen throughout the entirety of watching. Stone, Weisz and Colman all had stellar performances throughout the movie, and you can tell that they are giving it their all in each of their scenes. Additionally, the use of candles, chandeliers and other props made the film incredibly interesting to watch and made the set design seem more impressive overall. My favorite part about the film were the facial expressions that characters had throughout, as you could read exactly what certain characters were thinking just by looking at their face. If I could change anything about the movie, I thought the ending felt a little unfulfilling, and I would have liked to see more although this is more of a nit-pick with the director's style of filmmaking. In the end, if this style of film sounds interesting to you, I would recommend to give it a watch. The Favourite isn't for everyone, but it's definitely one of my favorites.
Green Book:
The last movie that I watched out of the best picture nominees was the film, Green Book, directed by Peter Farrelly and starring Viggo Mortensen and Mahershala Ali. First things first, this is one of the most wholesome films I've watched in a long time. The friendship between Mortensen and Ali seems super genuine, and even though some of the other performances in the film were sub-par, I was consistently impressed with both of them. Green Book also does an excellent job of showcasing Mahershala Ali's range as an actor, and seeing him perform a spectrum of emotions throughout the film was really impressive. Additionally, the sound editing and music choice made the film much smoother overall, and I wouldn't be surprised if Green Book won Best Film Editing in addition to Best Picture. My only real gripes with the movie were that it was extremely predictable and straightforward. There were multiple times while I was watching that I knew exactly what was about to happen and it took away from some parts of the film. The movie also starts out a little slow, but gradually gets better as it goes on. I wasn't very invested until around the second half, but after Mortensen and Ali's characters get to bond, they're much more fun to watch on screen. If you've got a free afternoon and want to watch a movie with your family, this is the kind of feature I'd recommend. It's not too groundbreaking or experimental, but it's just the kind of feel-good movie you might see walk away with a few academy awards at the end of this season.
About the Contributors
Will Eikenbary, Wired Managing Editor
Hi my name is Will Eikenbary! I am a Managing Editor for Westside Wired this year. I am currently a Junior and this is my third year on Wired. If you have...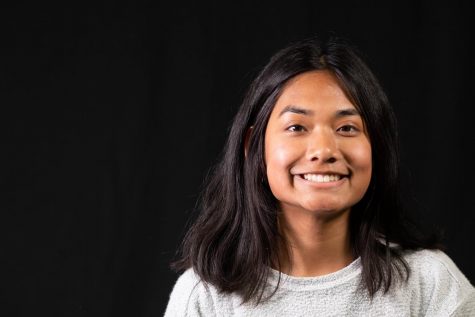 Aayushi Chaudhary, Wired Graphic and Design Editor
Hi my name is Aayushi Chaudhary! I am a Graphic and Design Editor for Westside Wired this year. I am currently a Junior and this is my third year on Wired....