Basketball Teams Ready for Tough Weekend Tests
Hang on for a minute...we're trying to find some more stories you might like.
Westside varsity basketball has started off the season with a 4-0 start. Westside is coming off 2 wins against Millard South and Norfolk this past weekend and Westside has been preparing this week for Millard West and Lincoln East. Senior Chase Thompson is averaging 20.3 points per game while Junior Jadin Booth is averaging 14 points.
"Against Millard South we were really good defensively, we did a really good job of taking them out of what they wanted to do, and they have some really good guards and we made things really difficult on them," Coach Jim Simons said.
Simons said the Westside defense played really well and held the Millard South offense to only 31 points. Simons also mentioned that the team was very disciplined in the win against Millard South.
"Both Millard West and Lincoln Southeast are very good teams and we will certainly be challenged in both of those games. We spend a lot of time trying to improve offensively in our efficiency, our spacing and our cutting and just trying to be better in our man offense. We've also spent some time defensively just trying to clean some stuff up that we felt we needed to get better at defensively," Simons said.
Simons said they want to improve with there closeouts and to continue on being a better rebounding team, he also wants the team to work on  there communication defensively.
"We expect to have 2 really good games this weekend, both teams are good opponents and we are going to need to play well, we're going to need to play hard and be able to follow our game plan," Simons said. "We need to be disciplined, and our expectation is just to continue work to get better each day, it's still very early in the season and we need to keep trying to improve each guy individually as a player and trying to improve as a group."
The boys and girls basketball teams will travel to Millard West on Friday night beginning with the girls at 5:30 p.m. to kick off the weekend. The games can be viewed via the journalism department at Millard West.

About the Writer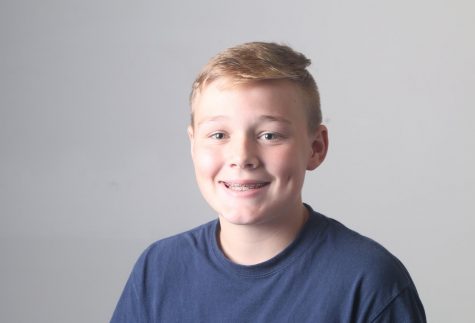 Connor Stephens, Sports Journalism Staff Writer
Hi my name is Connor Stephens I am a staff writer for Sports Journalism this year. I am now a freshman and this is my first year of Journalism. If you...