A Debatable Christmas Story
Hang on for a minute...we're trying to find some more stories you might like.
As the holiday season is in full swing, Christmas movie marathons and music have filled TV and radio stations around the nation. This year, Christmas spirit seems to be deflating as multiple classic Christmas movies and songs have sparked debate in society. Rudolph the Red-Nosed Reindeer (1964) and A Christmas Story (1983) are being criticized for bullying scenes and there is discussion as to whether or not these movies should be aired on television.
"I do see how some scenes are sensitive," senior Dan Vermillion said. "People go way in depth on [the movies], they just see the worst in those scenes. You can see the worst in a lot of things but they choose to go after these Christmas movies because it just happens to be the Christmas season."
Freshman Kaylee Rich said the movies could have a bad impact on someone depending on how sensitive they are, but senior Cedric Homan said he believes there is not anything wrong with the movies.
"Here's the thing that no one is considering; there has to be an antagonist in every movie, in a school or when [characters] are younger, it's usually bullying," Homan said. "They're not promoting bullying or anything that just is the only antagonist you can really have. You're not going to have a murderer chasing [someone] in elementary school."
Swim instructor Todd Johnson said that in today's society, people tend to over-criticize topics.  Johnson has a 10-year-old daughter and 11-year-old son and said he isn't worried about movies such as Rudolph the Red-Nosed Reindeer harming their upbringing.
"I think my kids are intelligent enough to understand that what the father [in Rudolph] is doing is wrong," Johnson said. "But my kids are 10 and 11 so maybe, with little kids, [Rudolph] would need adult supervision or some explanation to go along with it."
Similarly, the #MeToo movement caught the attention of listeners by exposing signs of sexual harassment in the popular Christmas song, "Baby It's Cold Outside", and the song has recently been removed from holiday radio stations. Senior Chase Piper said she understands why the song is being brought into the spotlight.
"I think that it's a good intention to try to get ['Baby it's Cold Outside'] out of the holiday season and not have it be such a staple during Christmas/holiday festivities," Piper said.
Piper said she didn't think about the message of the song before it got brought up in news articles but now she recognizes where people see sexual harassment within the lyrics.
"There are plenty of other songs that people can enjoy rather than ['Baby it's Cold Outside']," Piper said. "[People] don't need that one song to make it feel like it's Christmas."

About the Contributors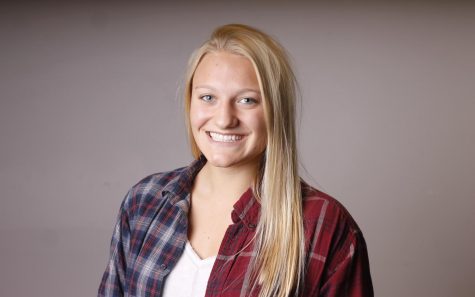 Laina Bayles, Managing Editor
Hi my name is Laina Bayles! I am a managing editor for Westside Wired this year. I am currently a senior and this is my second year on Wired. If you have...
Parker LeFebvre, Lance Staff Writer
Hi my name is Parker LeFebvre! I am a Graphic Artist for Lance this year. I am currently a Junior and this is my first year on Lance. If you have any questions...