Westside Students Make All-State
Hang on for a minute...we're trying to find some more stories you might like.
Every year, high school musicians across Nebraska practice intensely for a competitive honor organization: All-State. Thousands of students audition, but only a select few get in. Westside band director Thomas Krueger talks highly of the skill level found at Westside and those who choose to audition.
"I think it's more of an intrinsic motivation thing," said Krueger. "If they want to work and they want to put the time in, we have a lot of students here that are capable of doing that. It's just about them putting the time in."
There are four different All-State selections: choir, band, orchestra, and jazz band. Auditions are recorded by the individual trying out, then submitted online to be listened to by judges. The audition process for orchestra, band, and jazz band are very similar. Each are to prepare two etudes (a short composition of music), as well as a section of music that will be performed at All-State. In addition, they also prepare eight different scales, though, on the day of the audition, they are only required to play two. For choir, students are given seven songs to prepare. On the day of the audition, they have to record themselves singing one minute each of the three songs they are given. Vocal director Doran Johnson says for the last two years, Westside has had the largest number of students selected to participate in the All-State chorus.  
Junior trumpet player, Ashleigh Madsen, has made All-State all three years she has tried out. She said her freshman year was the organization's first year allowing freshmen in. To current day, she is the only freshman in jazz band to make the All-State group.
"Everyone there loves music, they care about it, and it's neat sharing that passion with everyone all the time," Madsen said.
Here is the full list of Westside students who made All-State:
All State Band:
Allyson Ragland- Flute
Ella Paulsen- Baritone
Elsie McCabe- Bari Sax
All-State Jazz Band:
Ashleigh Madsen- Trumpet
Ben Waxberg- Trumpet
MaryKate Bessemer- Trumpet
Alessandra Meza- Vibes
Reese Pike- Piano
All-State Orchestra:
Angela Li- Flute
Christina Manna- French Horn
Ethan Yaroch- French Horn
Virginia Jansen- Violin
Theo Jansen- Cello Alternate
All-State Choir:
Harper Gordman- Soprano 1
Isabela Hovorka- Soprano 1
Jill Stark- Soprano 1
Ella Vraspir- Soprano 1
Camille Beaulieu- Soprano 2
Abby Cota- Soprano 2
Chloe Shepherd- Soprano 2
Rachel Stouffer- Soprano 2
Mara Summers- Soprano 2
Lan Volberding- Soprano 2
Brooklyn Webster- Soprano 2
Kennady Dembowski- Alto 1
Audrey Egbert- Alto 1
Sam Howdle- Alto 1
Vivian Jacobitz- Alto 1
Kelly Kroeger- Alto 1
Tiana Dancer- Alto 2
Delilah Keeling- Alto 2
Kayja Speeks- Alto 2
Kjersti Swanson- Alto 2
Delaney Wetjen- Alto 2
Lucy Kupka- Alto 2
Ryan ALger- Tenor 1
Christian Shields- Tenor 1
Jonathan Sullivan- Tenor 1
Philip Andres- Tenor 2
Sawyer Barnhart- Tenor 2
Gabe Becker- Bass 1
JT Bergman- Bass 1
Brandon McMiller- Bass 1
Mason Sanwick- Bass 1
Jack Scioli- Bass 1
Connor Smith- Bass 1
Jayven Brandt- Bass 2
Will Carnazzo- Bass 2
Ethan Forcade- Bass 2
Emily Kriz- Alto 1 Alternate
Chase Piper- Alto 2 Alternate
Paul Suder- Tenor 1 Alternate
Evan Dondlinger- Tenor 2 Alternate
David Goodwin- Bass 1 Alternate
Roshan Sapkota- Bass 2 Alternate

About the Writer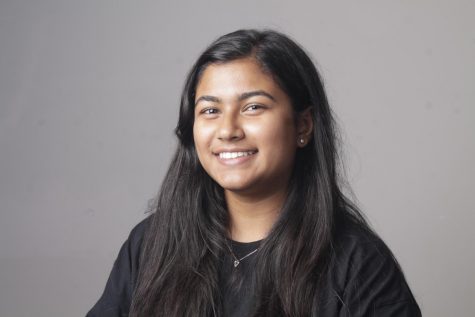 Simmy Niroula, Staff Writer
Hi my name is Simmy Niroula! I am a staff writer for Westside Wired this year. I am currently a junior and this is my second year on Wired. If you have...